Account Based Marketing is about reaching the right set of decision makers in your target organisations.
Upload contacts
SalePanda ABM lets you import your prospect database from your CRM software, upload CSV and segment them to create lists. Advance search filter help you create lists based on user scores and intent data.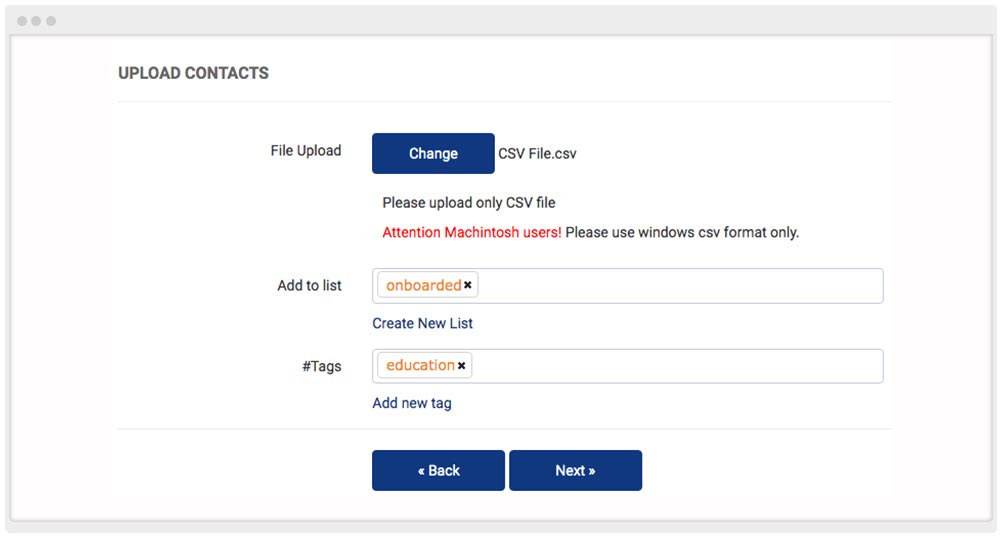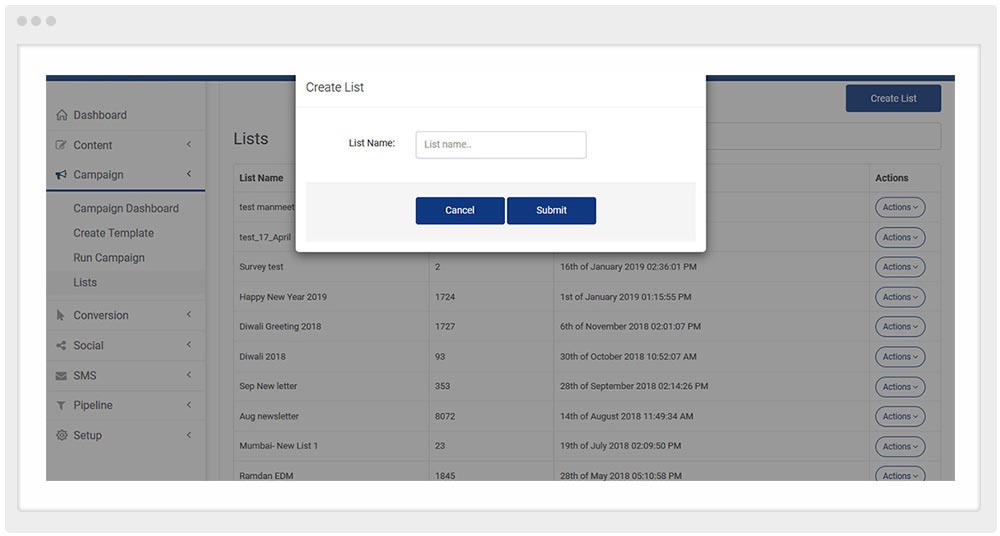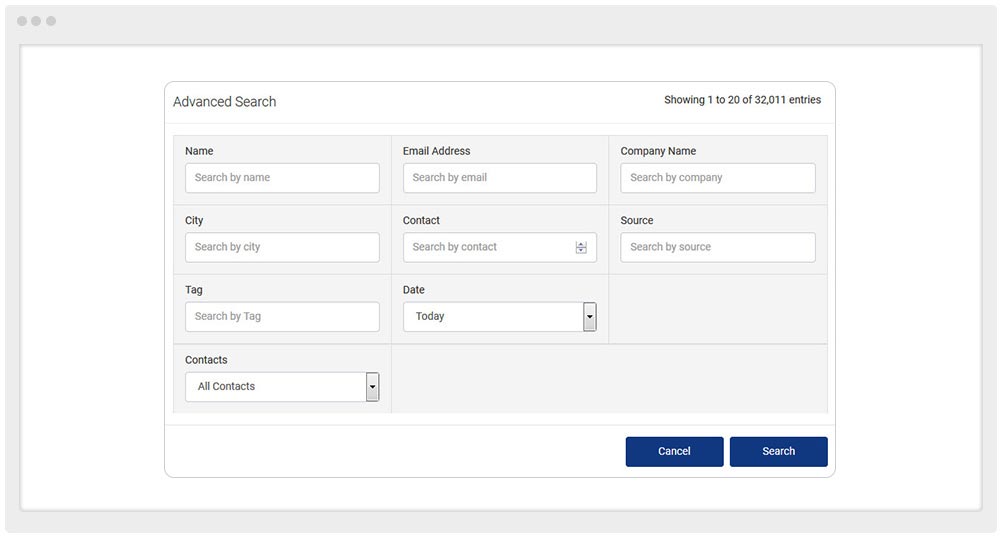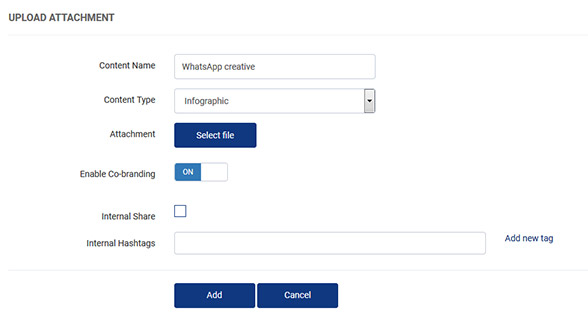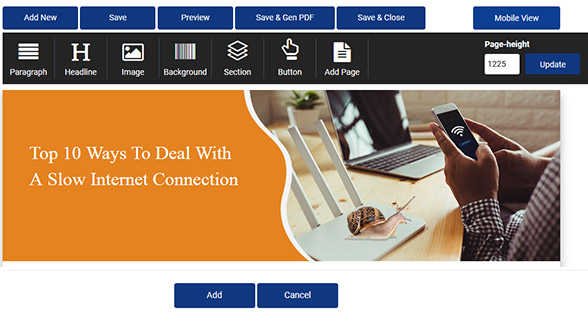 Content Marketing
Salespanda ABM has a built in CMS and content editor to create content for target personas. You can create blogs, case studies, articles, newsletters etc or even upload your own content into the library
Social Media Marketing
Engage target customers using digital ads and social creatives. The social media module lets you run social campaigns across LinkedIn, Twitter, FB on real time and scheduling basis increasing your brand exposure and awareness.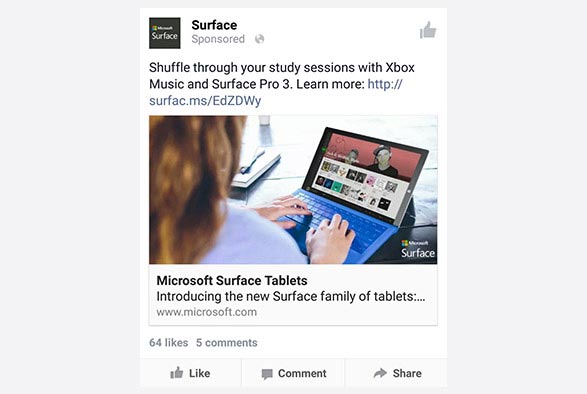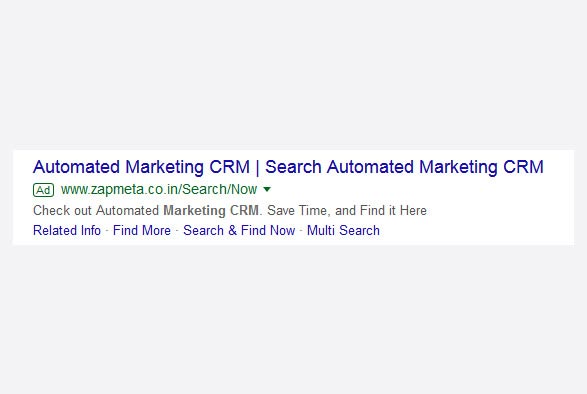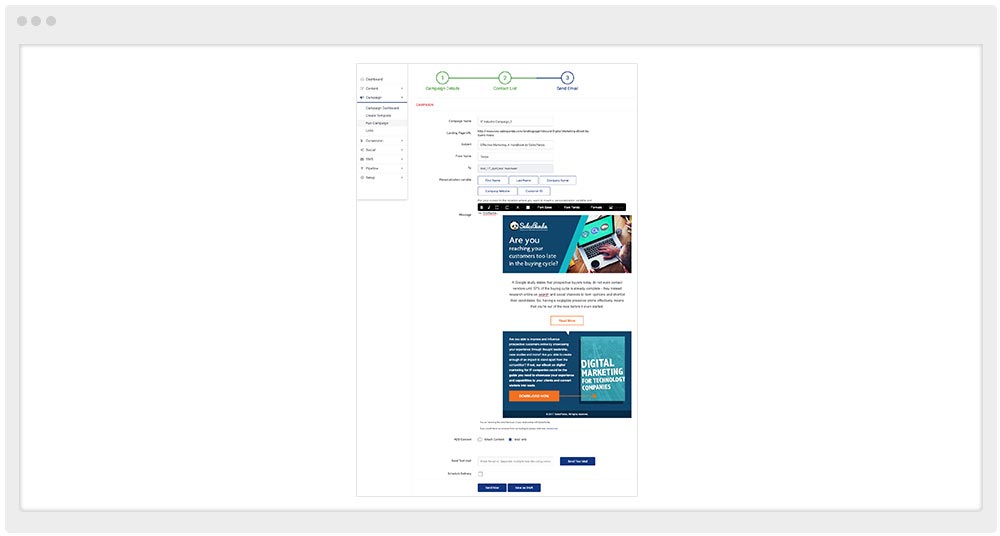 Campaign Management
Run Targeted campaigns using SalesPanda campaign management. The campaign management module can run one to one as well as mass campaigns along with landing pages leading visitors through consideration, towards conversion.
Chatbot
Engage visitors on website using chatbot to convert them to leads. The bot jumps directly into the process of collecting information by asking simple questions from the visitor making it significantly easier to obtain the information potential customer came to collect.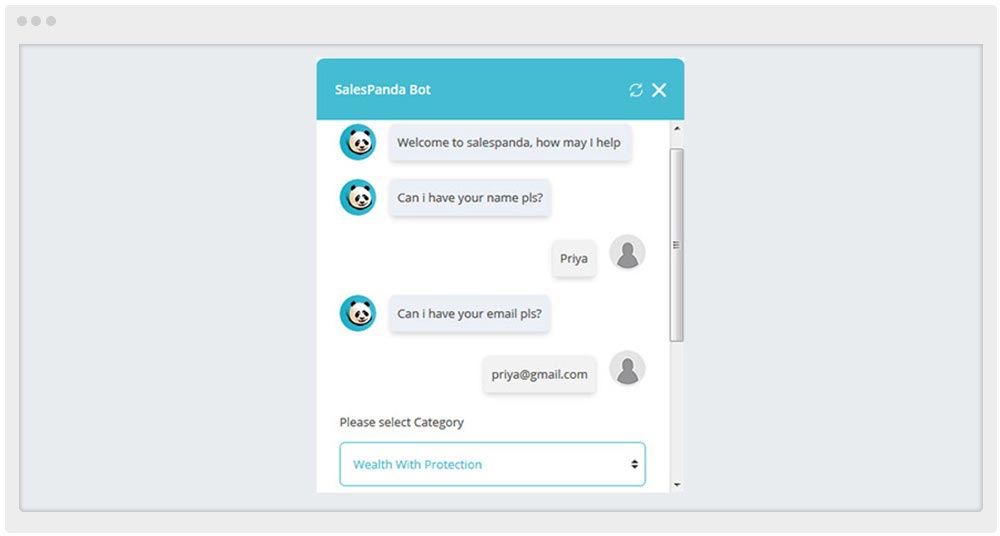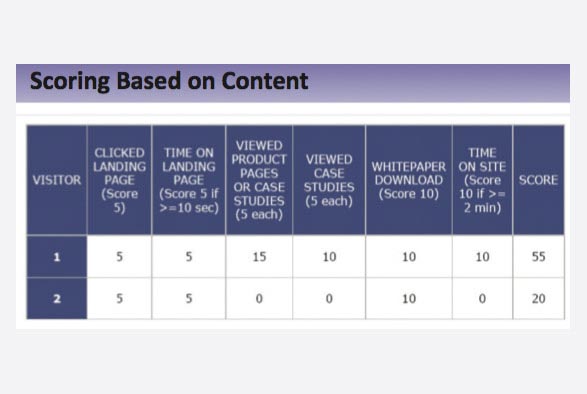 Lead scoring
Capture lead score using cookie tracking on website visitor activity from different sources for key accounts. The scoring helps to understand when a prospect becomes a hot lead and reach out to the right group of customers at the right time.
Nurture leads
Nurture leads & follow up based on lead score with a greater probability of prospect conversion and desired outcome. Send personalized content based on lead's actions and interests to keep them engaged and build relationship. Based on the user engagement, lead score and intent data you can run personalised segment-based campaigns to nurture the accounts.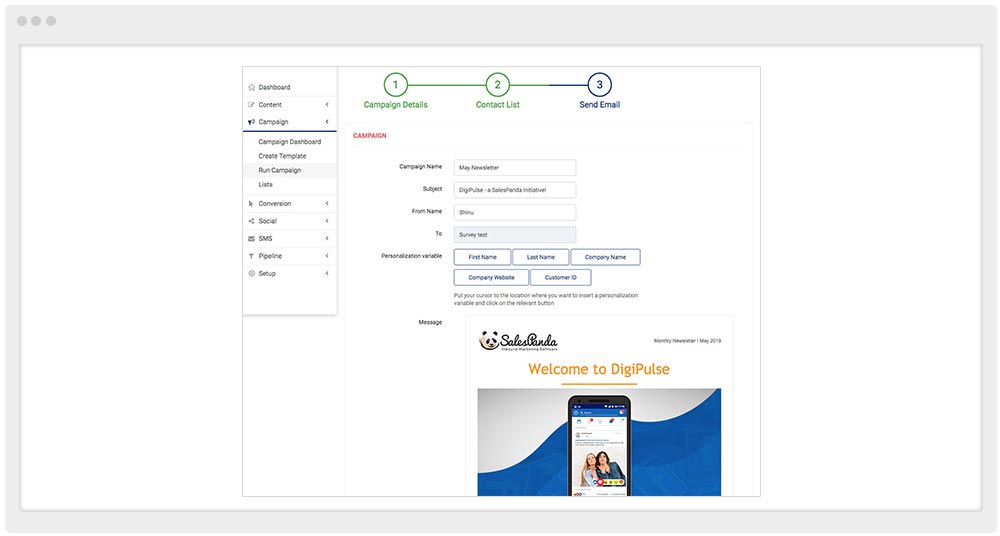 Increase your reach by 20X by leveraging the digital reach of your channel partners. The channel partner can use the parent organisation's content, campaigns, social posts and share it on their email database, WhatsApp and Facebook using a mobile/web app to create pipeline automating the entire process. The contents are co-branded with their name and number along with a personalized microsite to capture leads.
Microsite & Mobile App
Every partner gets a personalised microsite syndicated with content from OEM which can be plugged into his website as an add-on. They also get mobile app to share co-branded contents on WhatsApp or social media channels with his customers.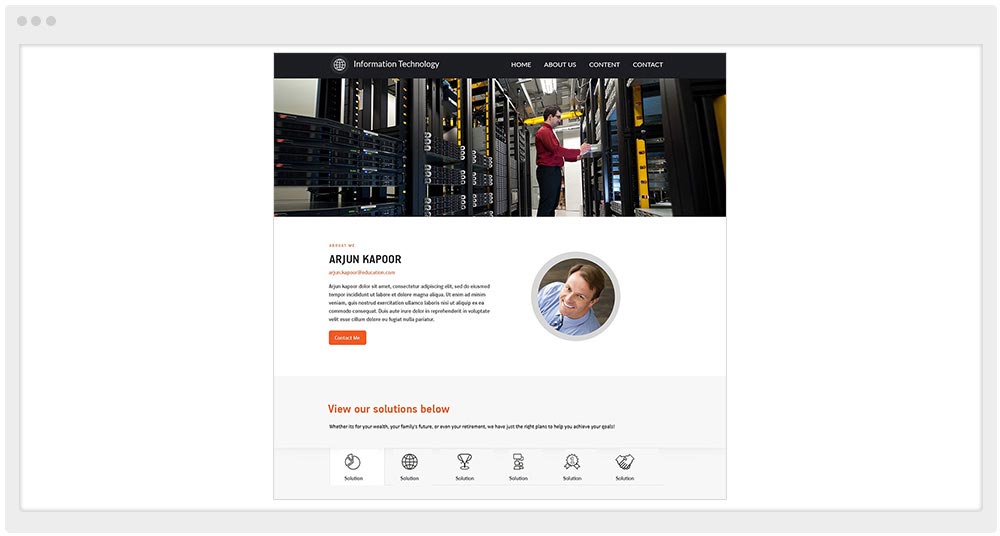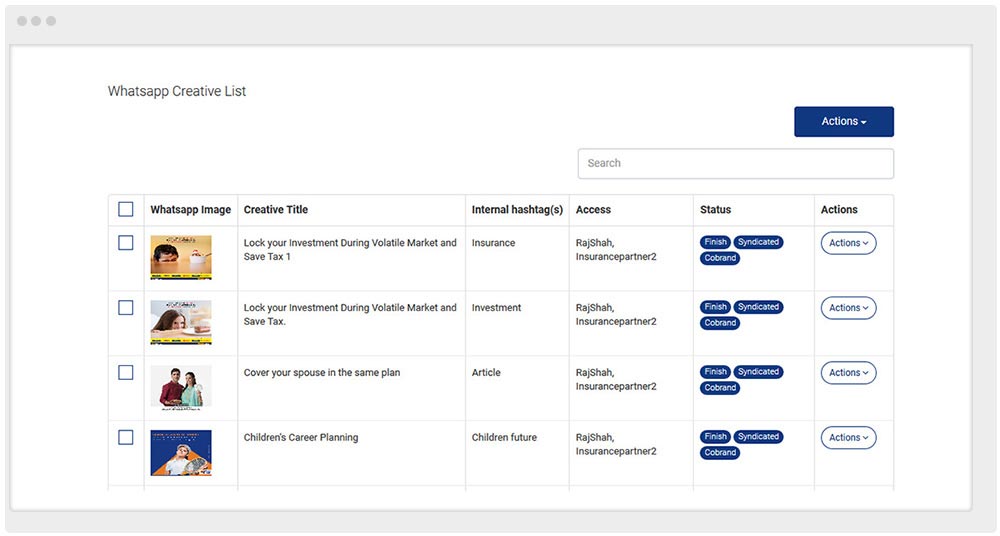 Content Library & Syndication
OEM creates centralised library of content, campaigns, WhatsApp and social posts which gets syndicated to agent microsites and they can use them to engage their customers with important information such as educational documents and company brochures
Email Marketing
Channel Partners can run one to one or mass email campaigns using prebuilt content from OEM. They can use from the various onboarding as well as promotional campaigns already available with personalization to communicate with their existing customers and reach out to new audiences.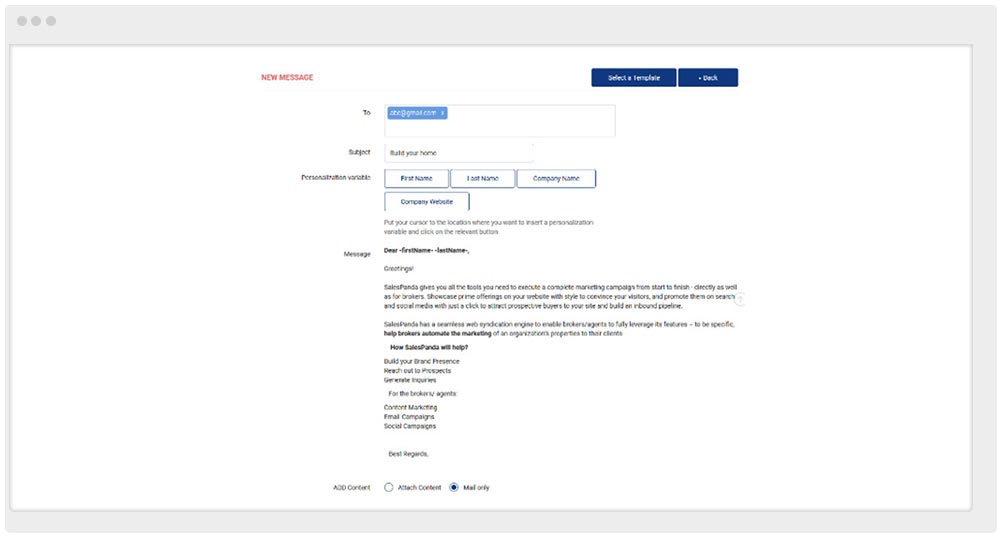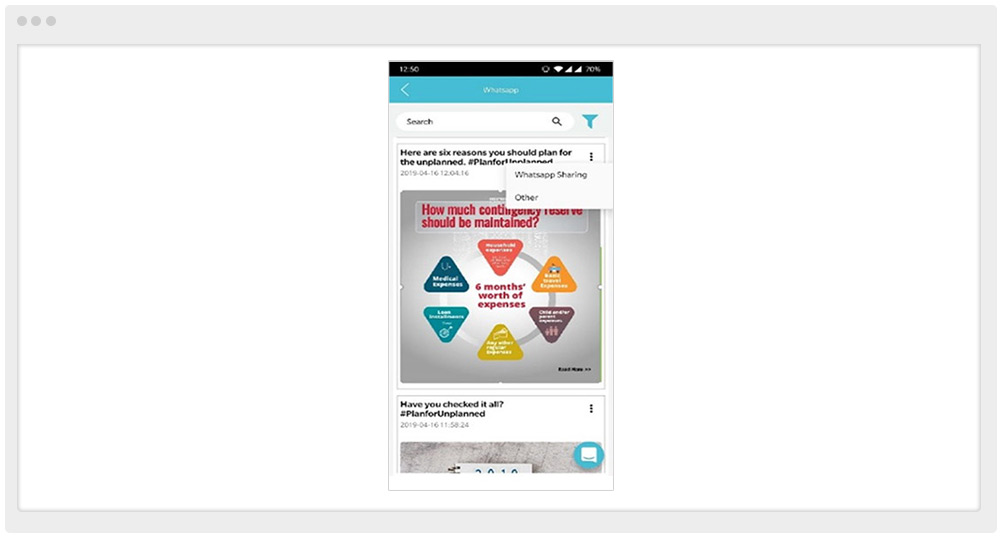 Social Media Marketing
Channel Partners can share co-branded creatives on WhatsApp and Social media accounts and pages with their clients using the mobile app in one click. The library is pre-loaded with contents around the product and greetings to keep the customers updated.
Chatbot
SalesPanda provides a chatbot on the microsite to engage the visitors and convert them to leads. Chatbot dynamically engages the users using the content from the library to convert them in to leads.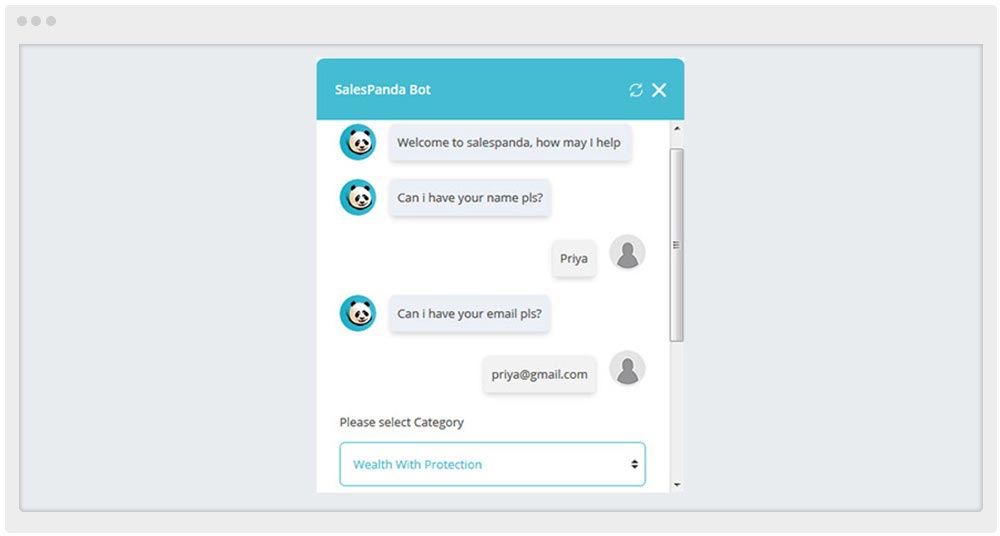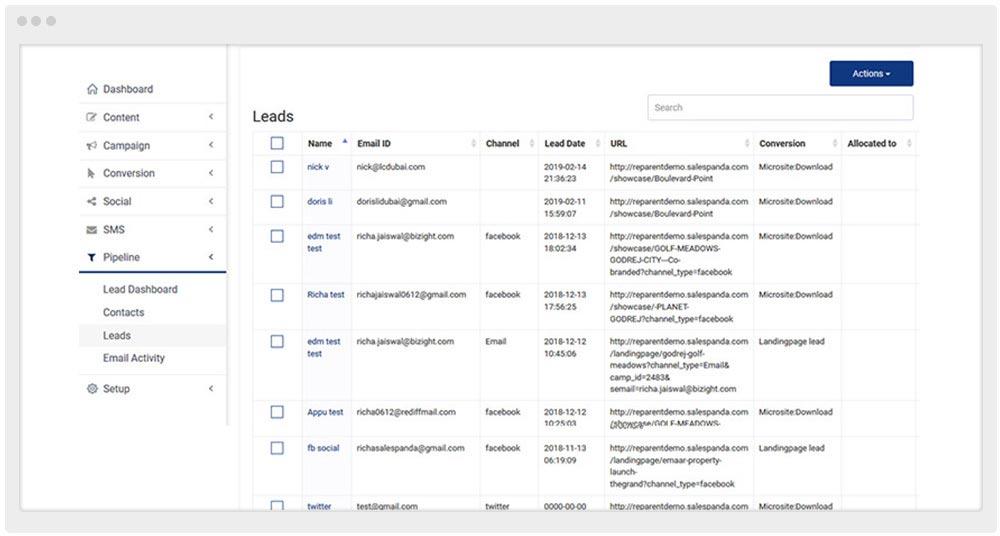 Lead Management
Leads are captured for every channel partner individually and partners can manage their pipeline using the CRM app combining the sales and marketing efforts to converge to a common goal. It manages the complete customer lifecycle from capturing leads to conversion to retention.
Customer Activity Monitoring
The channel partners can track their prospect activity on their microsite as SalesPanda monitors it using cookie tracking and sends real time alerts to the partners in their mobile app. This helps the channel partners engage with the right prospects at the right time.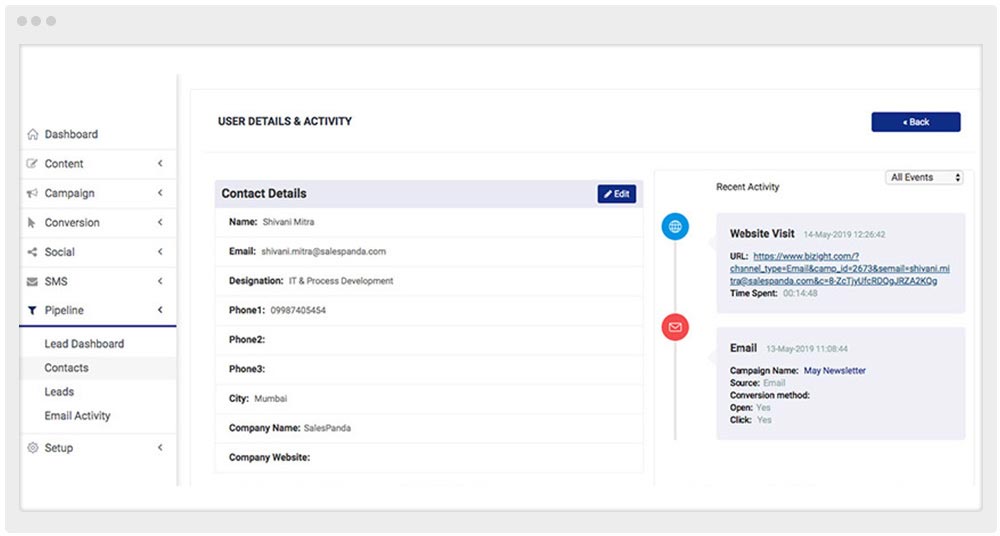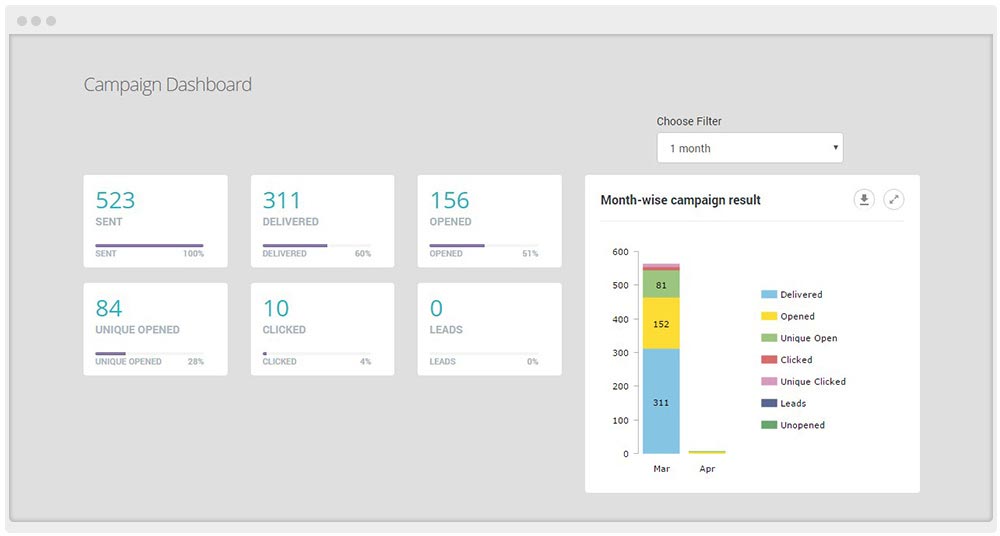 Analytics
SalesPanda provides an aggregated dashboard for channel partner as well OEM to track campaigns and leads with clear statistics to gauge the campaigns and channels and measure the effectiveness of their various campaigns.
Request a Demo
---
We believe each business is unique and so is the requirement. Connect with us for a discussion on how we can help you grow your business using our platform. Our team will suggest use cases based on your industry and need.