SalesPanda allows you to share and promote your content on WhatsApp, Facebook, LinkedIn, and Twitter with just a click, giving you a channel to engage your customers where they're most receptive of your message. You can also create and schedule social media posts across Facebook, LinkedIn and Twitter.
Social Media Automation
SalesPanda makes it easy to share and promote your content across social media channels. Using tracking codes in social media, email and webpages, it allows you to understand the behaviour of the visitor.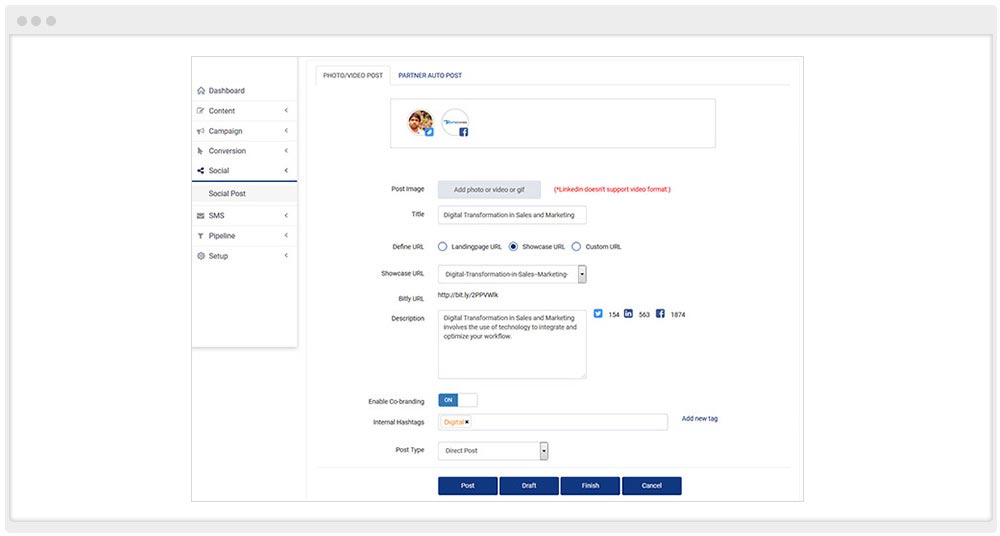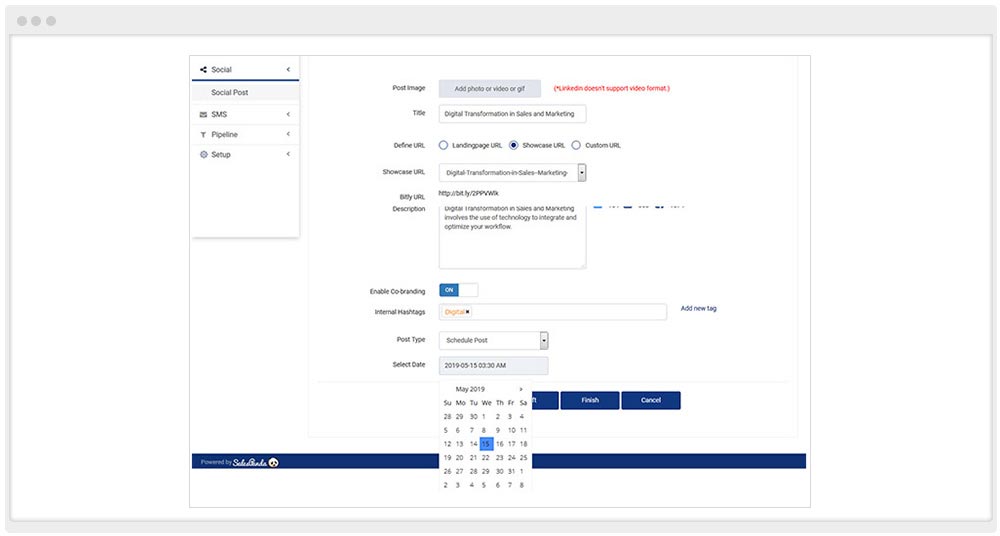 Scheduling
SalesPanda allows you to schedule and send posts to Facebook, LinkedIn, Twitter and email at pre-defined times. There are various default time slots for the user based on the times during the day when the users would be most active.
WhatsApp creatives
Share updates, posts and creatives on WhatsApp with ease through SalesPanda. WhatsApp, being an instant messaging app, is naturally a platform with a high rate of engagement. You can pass WhatsApp creatives to sales and channel partner teams for them to share with their customers using SalesPanda mobile app.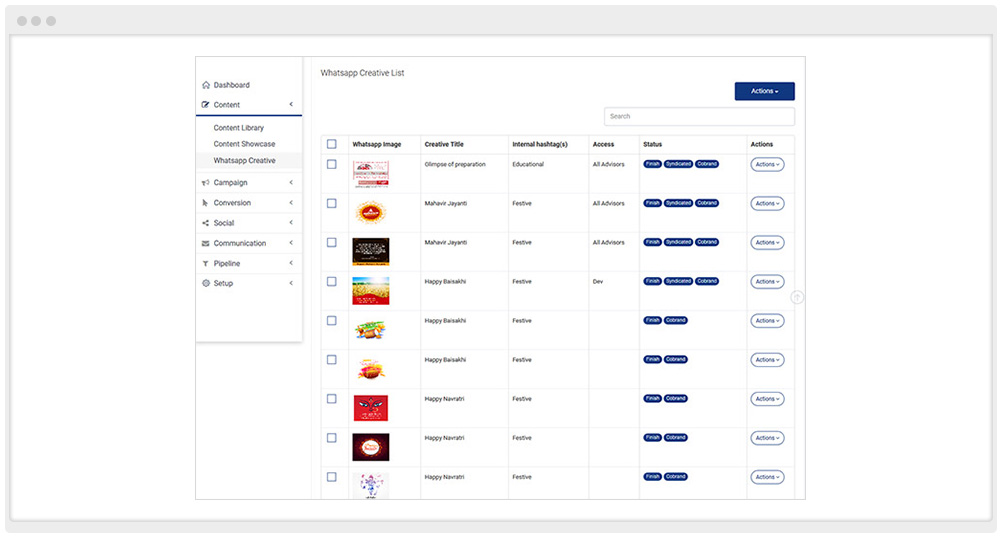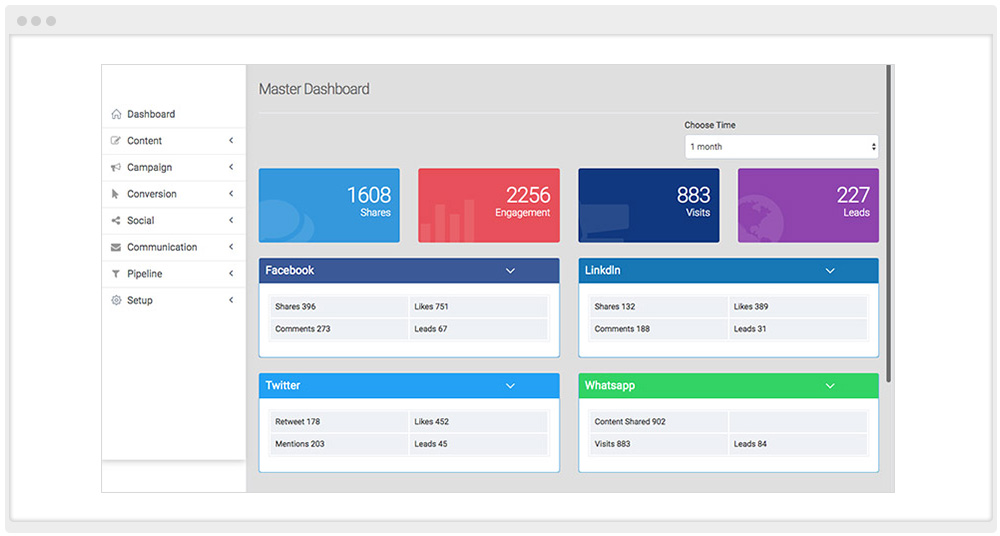 Social Analytics
SalesPanda provides an in-depth information with statistical data across different platforms such as Facebook, LinkedIn and Twitter. It allows you to track the no. of clicks, likes, shares, retweets, mentions, leads and potential views each post has on each platform in no time.
Request a Demo
---
We believe each business is unique and so is the requirement. Connect with us for a discussion on how we can help you grow your business using our platform. Our team will suggest use cases based on your industry and need.