Content Library
Empower all your sales teams and partners with marketing collaterals & resources to create consistency with the communication to engage end-customers better. The module includes:
Easy access to branded marketing content
Engagement via various channels- Social media, email, WhatsApp
Sharing trackable links via social and email
Insights on customer engagement to optimise engagement across channel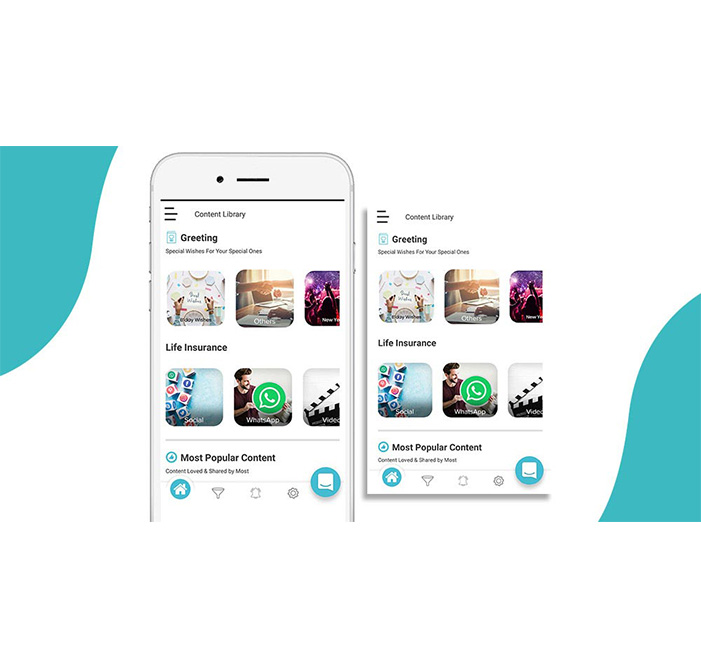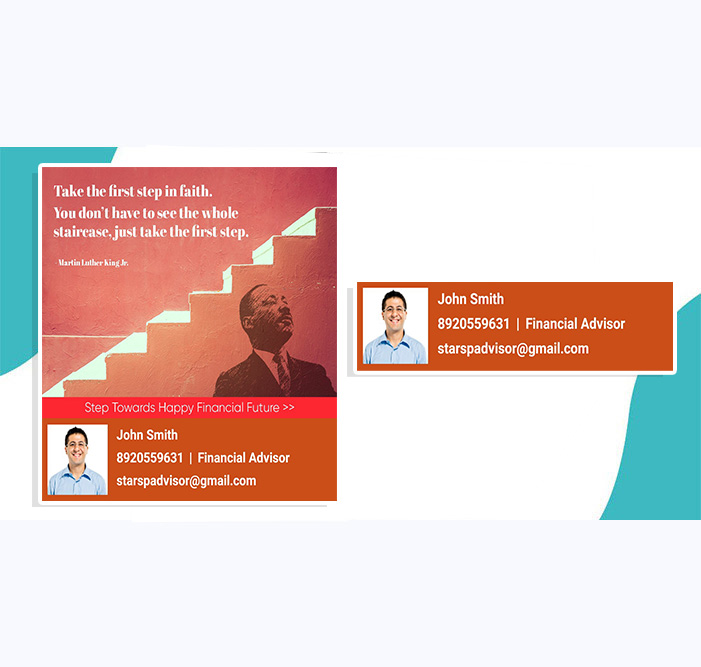 Co-branding
Sales teams and partners can co-brand their communication across all the channels (social media, email, WhatsApp) to build credibility among their customers. It includes:

Co-branding templates with profile picture, name, number and email address
Sharing on social media, WhatsApp & email
Co-branded videos

Business Microsite
Each salesperson and partner gets a personal business microsite to create a credible online presence. The link can be shared across various channels to generate traffic and leads. It includes:
About us section with salesperson/partner's details
Chatbot and Lead form
Testimonials and Achievements
Landing Page
WhatsApp Button
Call To Action Button (CTA)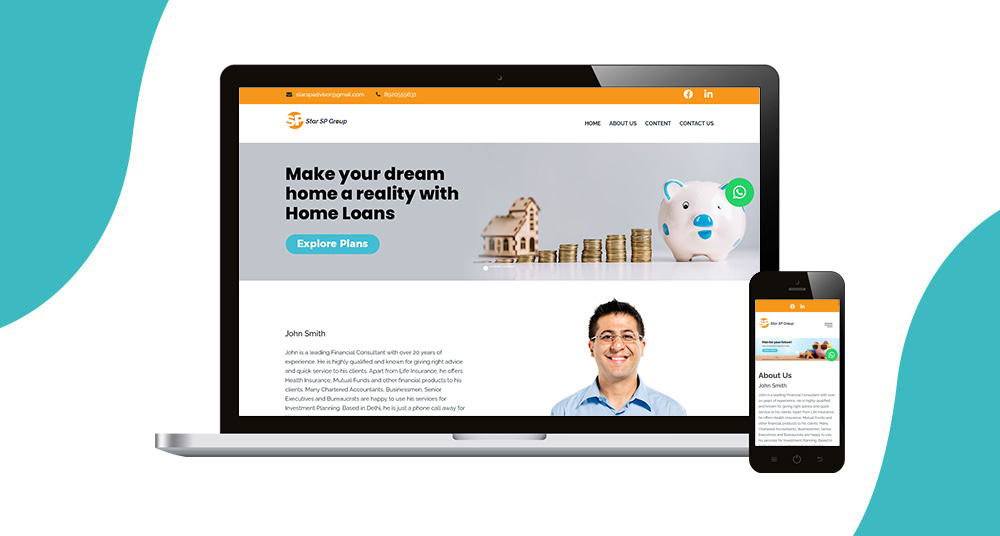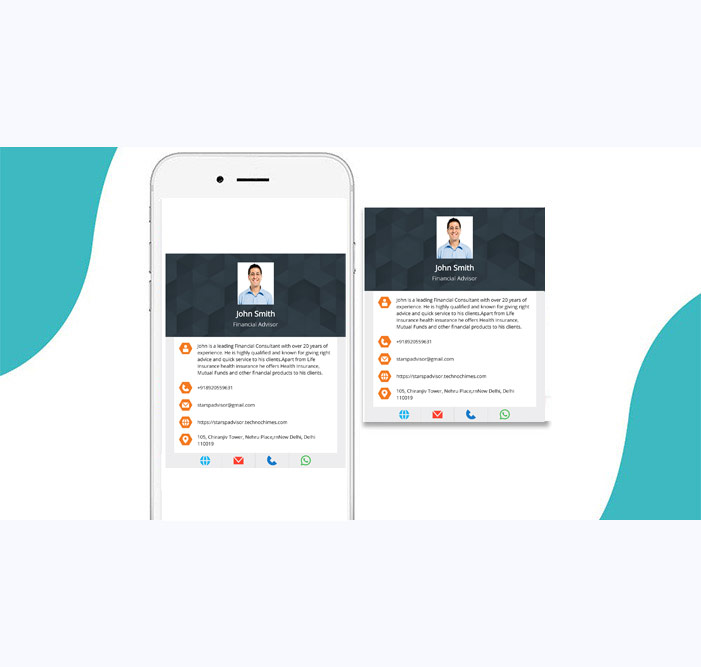 DigiCard (Digital Business Card)
Sales teams and partners get a professional digital business card to create online networking opportunities. The DigiCard can be shared easily to create real-time communication opportunities.

PDF format of DigiCard
Social media links
Easily sharable

Social Sharing
Sales teams and partners can push content on different social media platforms- Facebook, Twitter, LinkedIn and others. Organisations can schedule, automate and push content centrally on sales teams and partners social media pages. It includes:
Social media automation
Post scheduling on social media centrally
Native sharing on social media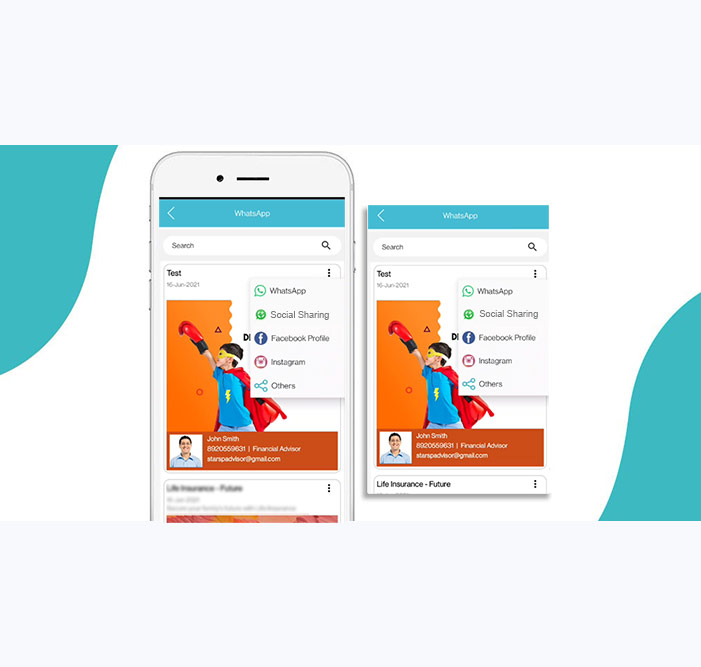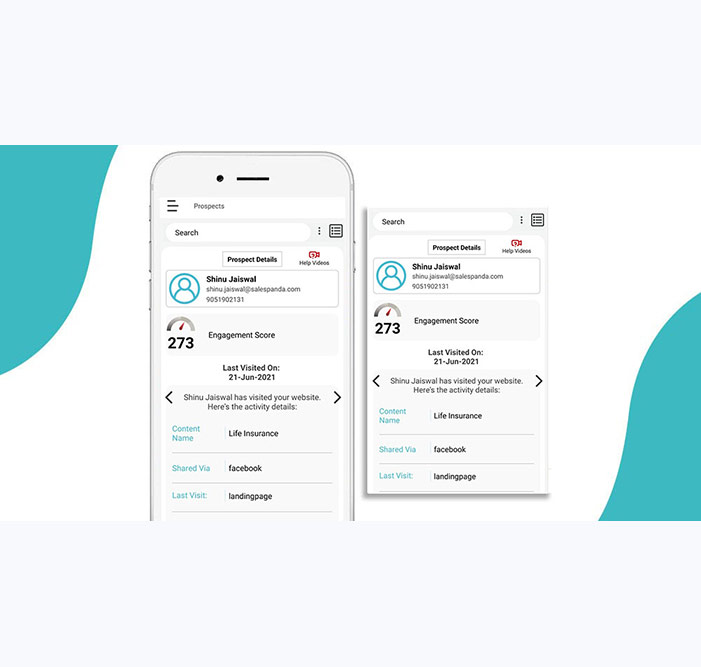 Lead Management
Sales teams and partners can do prospect and lead nurturing by tracking visitor activity across different online platforms based on the engagement score and different lead stages in the sales cycle. It includes:

Task management
User activity and details
Trackable link sharing
Engagement score and lead stages

Request a Demo
Based on your industry and company needs, we'll revert back to you for a demo