SalesPanda has marketing analytics tools in place for reporting and analytics. Aside from the overall campaign dashboard, it has four other analytics dashboards in place to help you gauge the performance of the major marketing tactics you employ across your campaigns. It gives real-time notifications on the leads you capture through your engagement windows, CTAs and landing pages.
Campaign Analytics
The 'Campaign Dashboard' provides in-depth information on the e-mail campaigns you execute using SalesPanda. The dashboard provides you with comprehensive statistical information on e-mail clicks, opens and leads in the form of charts and graphs. Use SalesPanda's campaign analytics to check whether a given campaign worked for you, and if it did not, pinpoint where it came short.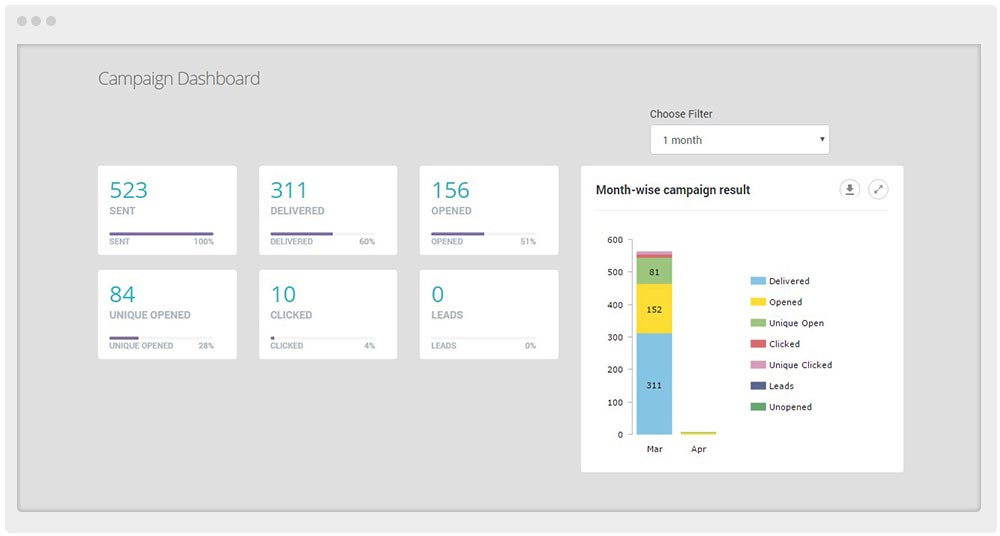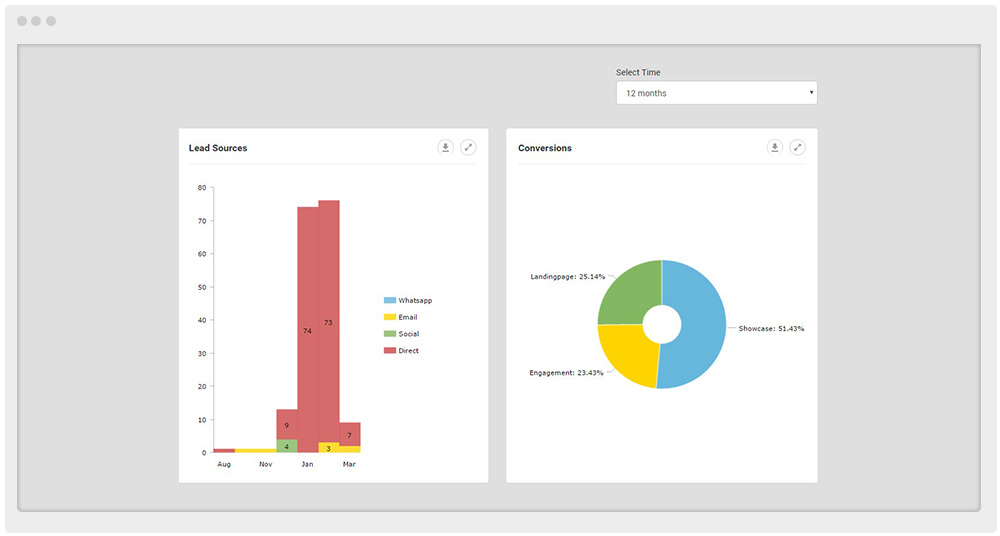 Lead Analytics
Lead Analytics provides you in-depth information on the quality of the leads you obtain from SalesPanda. You can use this feature to gauge the health of your leads and measure how far along your sales funnel they are. Use the lead analytics feature to tell at a glance which part of your sales funnel your leads are concentrating at, and easily shortlist the leads that are close to becoming paying customers.
Content Analytics
Use SalesPanda's Content Analytics feature to see detailed graphs on which content in your showcase is performing the best in terms of clicks, views, shares and traffic footfall. You can then use this information to gauge which content type and topic is being more favorably received by your target audience and use that information to shape and tweak your content marketing strategy on the go!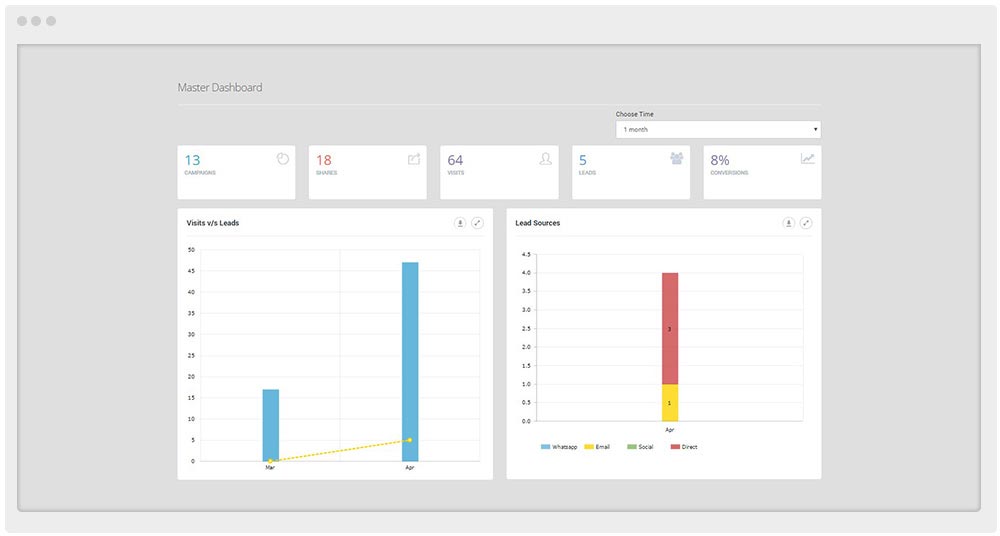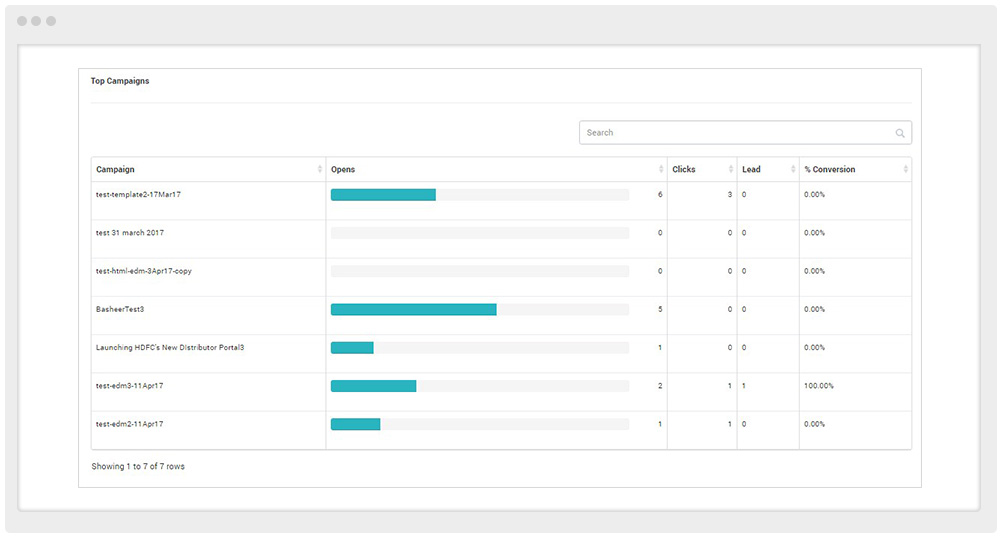 Landing Page Analytics
SalesPanda's Landing Page Analytics give you a detailed overview of the views, clicks, opens and downloads on your SalesPanda landing pages. This allows you to gauge the overall efficacy of your landing pages and filter out the ones that are underperforming. SalesPanda's Landing Page analytics enable you to easily ascertain if certain landing pages need tweaking and also enable easy A/B testing of your landing pages.
Periodic Alerts
SalesPanda can be configured to send you lead alerts in real time, or daily, weekly, or monthly, as per your preference. This allows you to set your own pace according to which you can respond to leads. SalesPanda can also be configured to send these alerts to just you or multiple members if you are working with a team.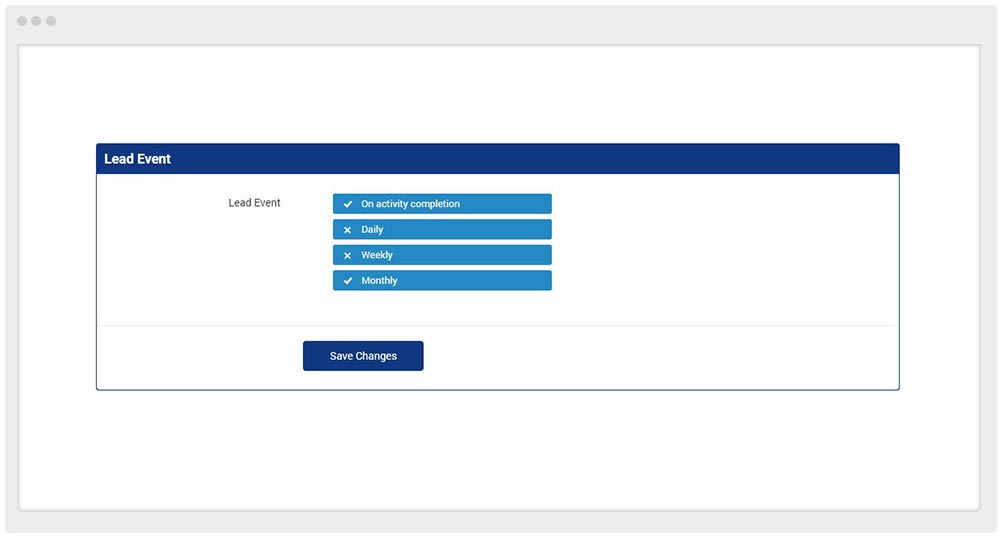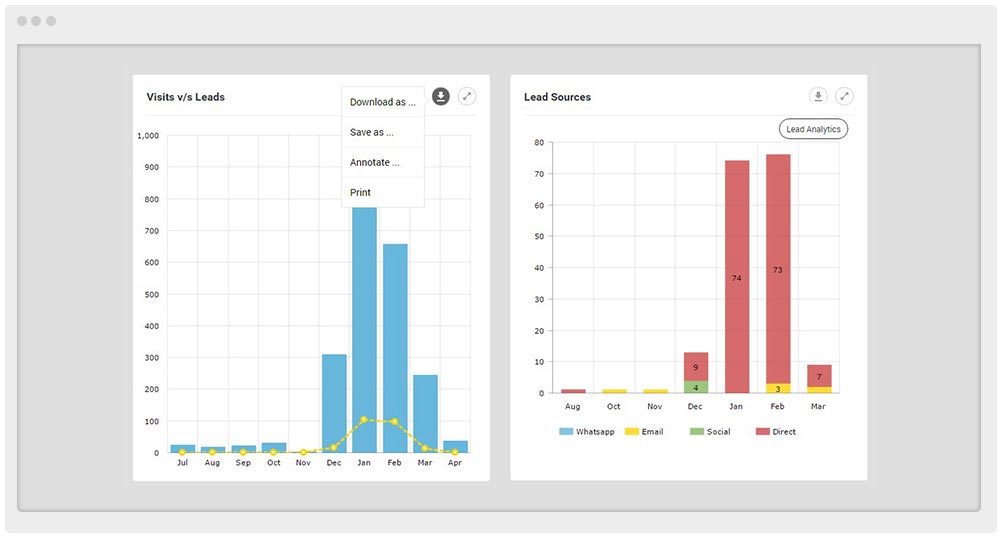 Download Reports
SalesPanda allows you to download the graphs and charts that can be found in any of its dashboards with just a click. This allows you to create reports or presentations on any aspect of your marketing campaign with ease, by giving you access to detailed statistics and information right at your fingertips.
Request a Demo
---
We believe each business is unique and so is the requirement. Connect with us for a discussion on how we can help you grow your business using our platform. Our team will suggest use cases based on your industry and need.