Convert more prospects into customers using targeted campaigns.
Increase your reach by 20X by leveraging the digital reach of your channel partners. Enable partners to share co-branded content with existing and new clients alike via e-mail, Whatsapp, and social media platforms to enhance their reach and grow their pipeline.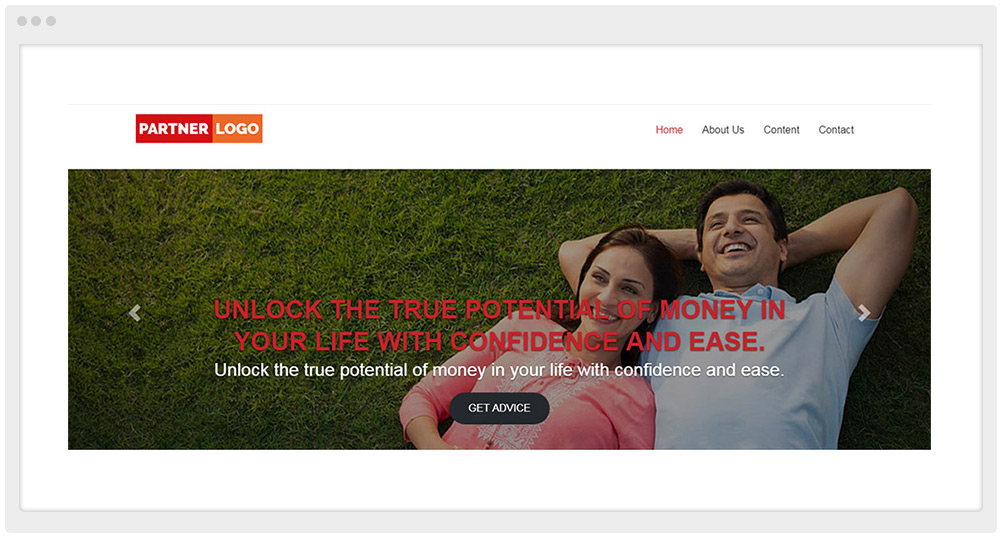 Microsite for Partners
With SalesPanda, every channel partner gets a personalized microsite loaded with the latest content from the OEM. The Microsite can be loaded with basic information about the partner such as their organization details, contact details, and so on. Each page on the microsite is SEO ready and can be used to capture customer information through forms and CTA's.
Mobile App for Partners
Each partner gets access to the SalesPanda mobile app available on iOS and Android. These apps can be loaded with the latest co-branded content by the parent company. Content can range from creatives and greetings to social posts and e-mailers - anything that partners can use to better communicate with both existing and prospective customers.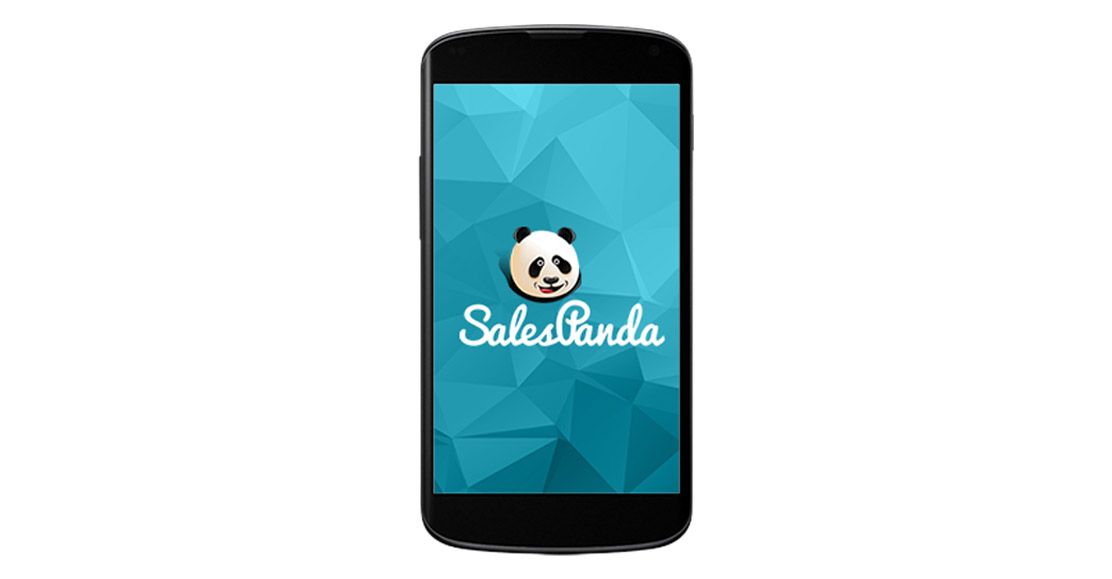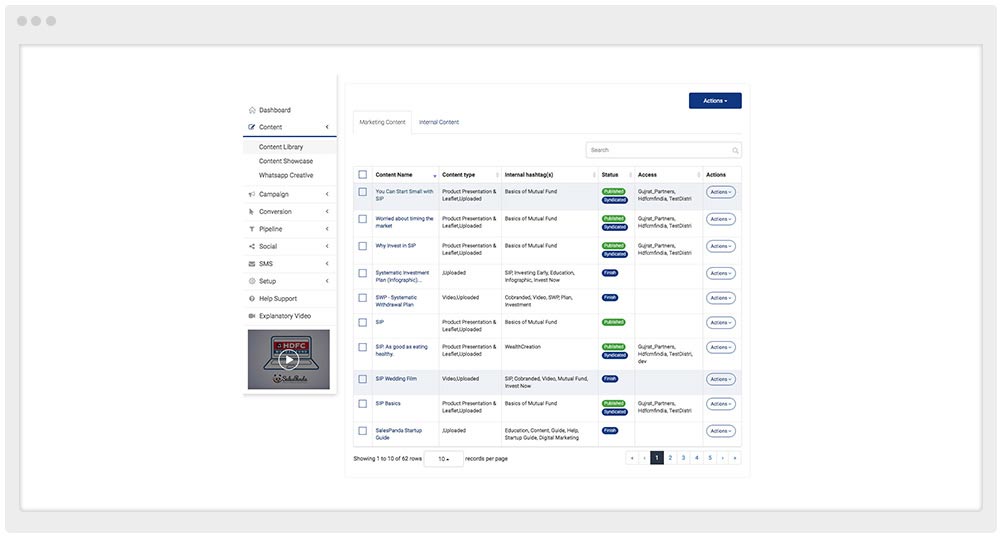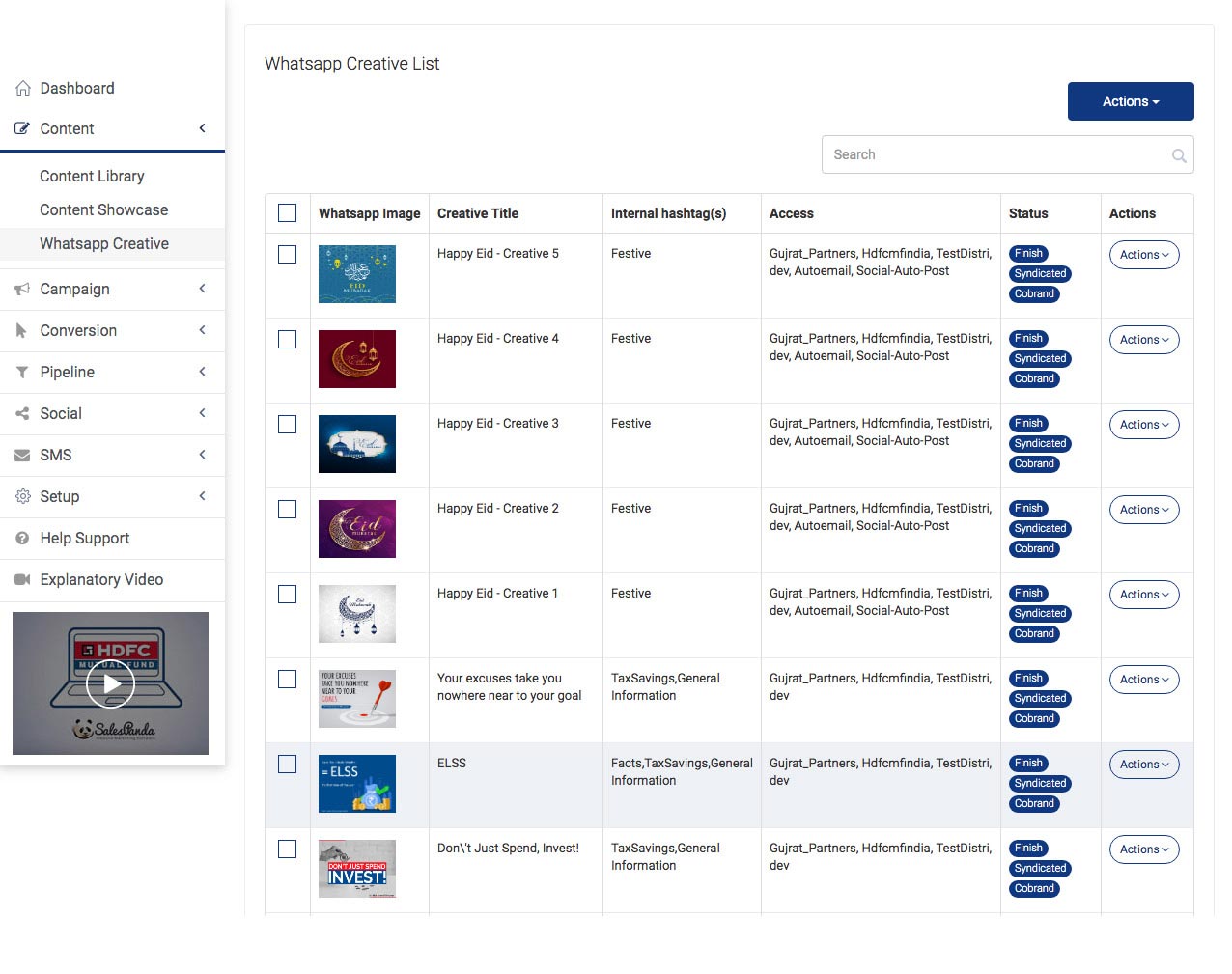 Co-branded content
For Channel Marketing, SalesPanda gives its parent user the ability to create and allot a separate Content Microsite to each of their partners. The partner can easily log in and share content across social platforms and run email campaigns. SalesPanda also enables the partner to co-brand the content provided to them in their library, allowing them to give the content a degree of personalization by appending their logo and contact details directly into the content.
Brand Control & Compliance
To ensure brand compliance, SalesPanda has built-in access controls and editing rights for partners that are decided by the principal. This helps in ensuring compliance to brand guidelines and consistent customer communication across all partners.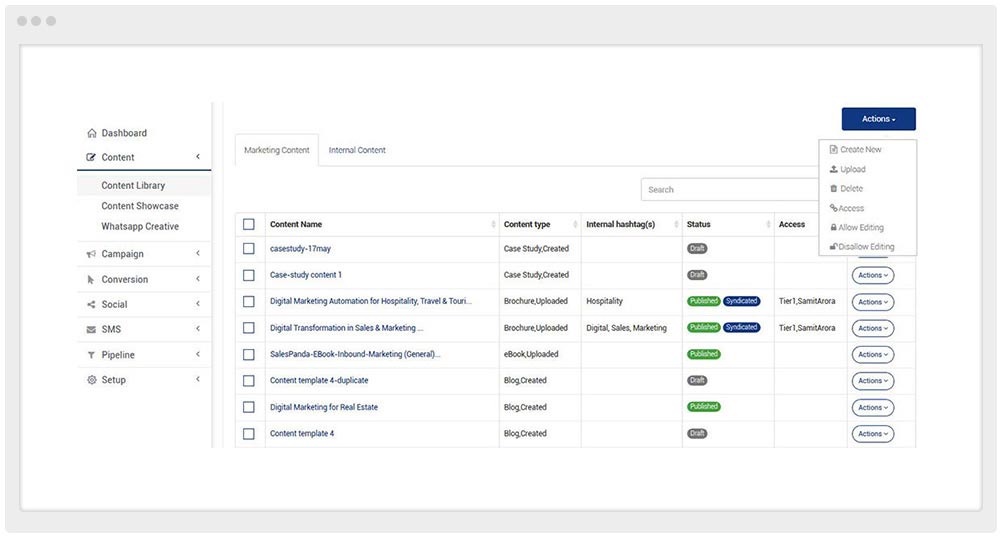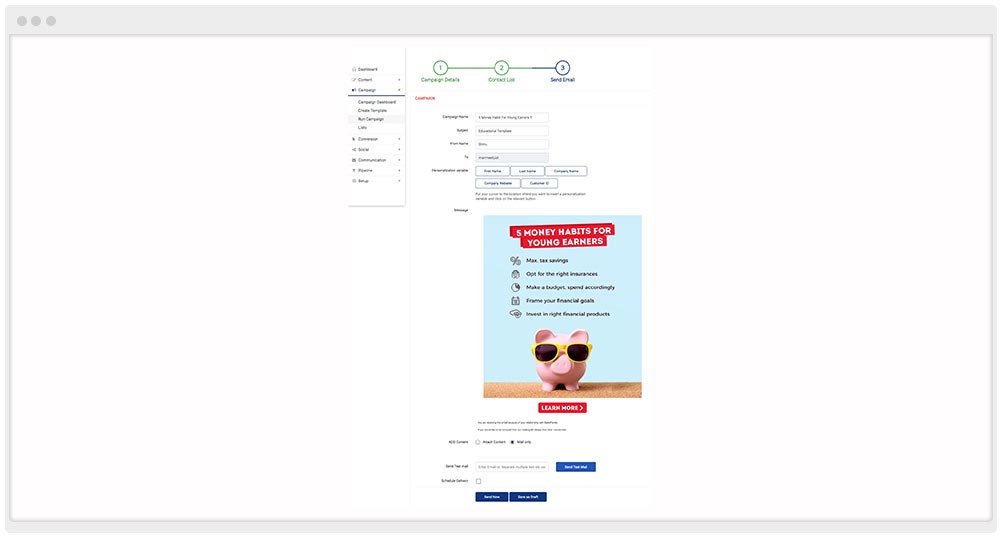 Email & SMS Marketing
SalesPanda functions as an Email marketing platform that allows you to both build up an Email database and create Email campaigns. Combined with its extensive Email marketing analytics, SalesPanda is the email automation tool you need to leverage the power of Email marketing. You can also share important updates, posts and advertisements on your WhatsApp with ease through SalesPanda for a very high rate of engagement.
Website & Hot Lead Tracking
SalesPanda is one of the only automation tools to implement a fully functioning Website and Hot Lead Tracking feature. This essentially allows you to keep track of visitors to your website, and notifies you of subsequent visits or actions they take. When combined with SalesPanda's Lead Scoring feature, you have a powerful tool in your hands that lets you know the ideal times to contact interested prospects with a deal!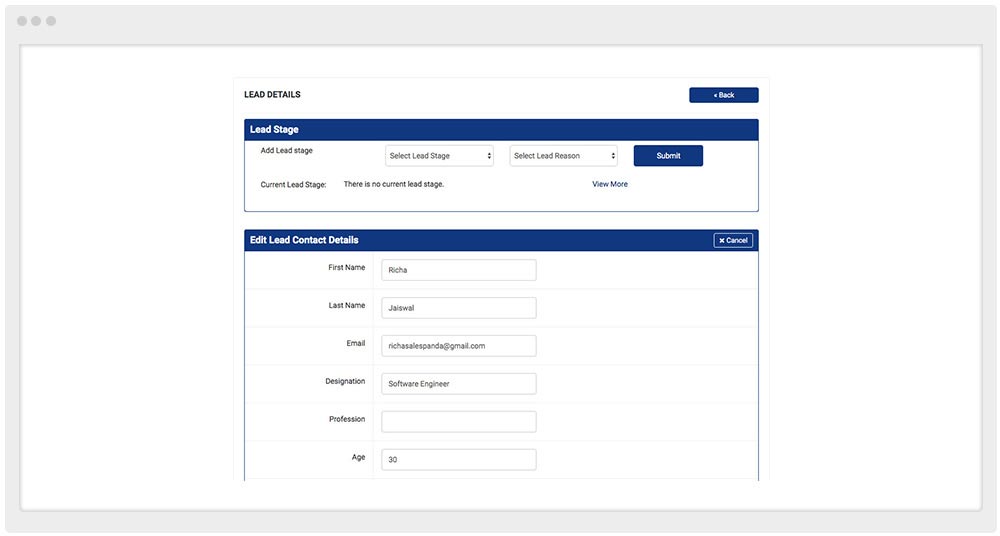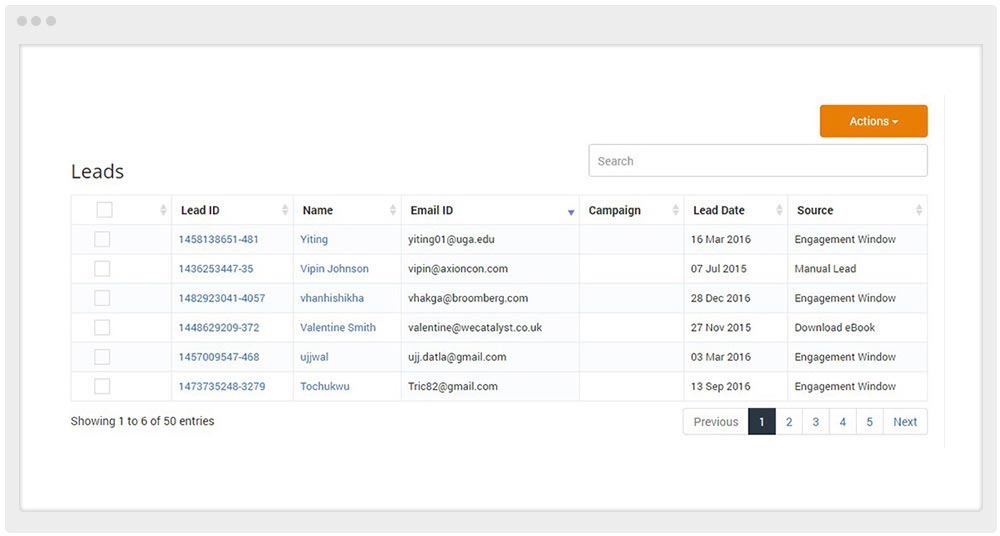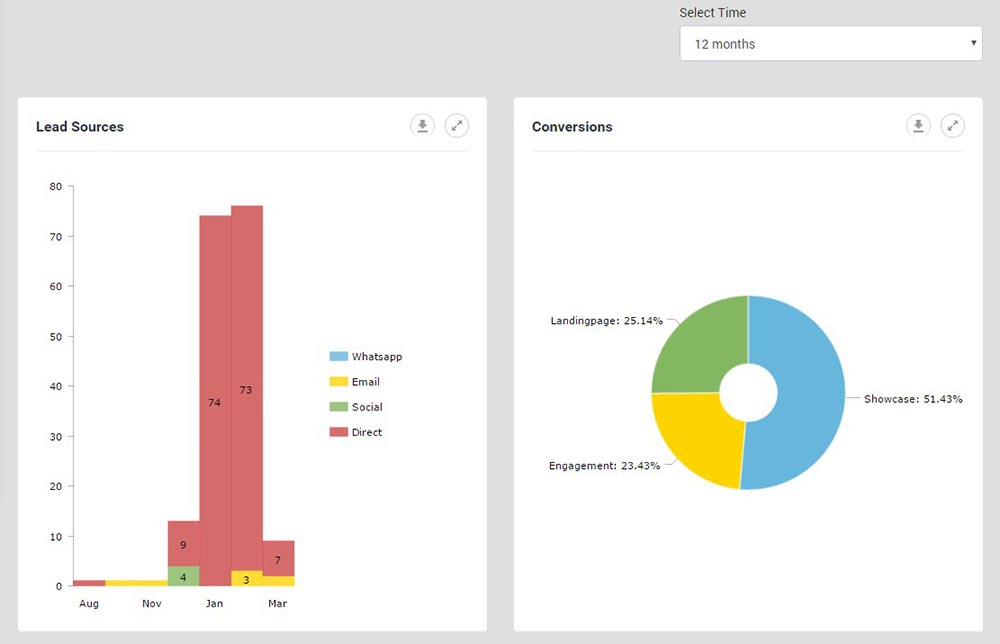 Lead Scoring
The Lead Scoring feature allows you assign scores to visitors for accomplishing sales-centric activities. Ideally combined with the Website and Hot Lead Tracking feature allows you to set up a system of checks that lets you assign points for different activities such as visiting your price page or downloading content, and then notifies you when visitors cross a certain threshold!
Web Syndication
For Channel Marketing, SalesPanda gives its enterprise users the ability to create and allot a separate Content Showcase to each of their distributors/dealers/partners/advisors. These distributors can then use the social sharing feature, run email campaigns with the syndicated content that are shared with them via the enterprise account.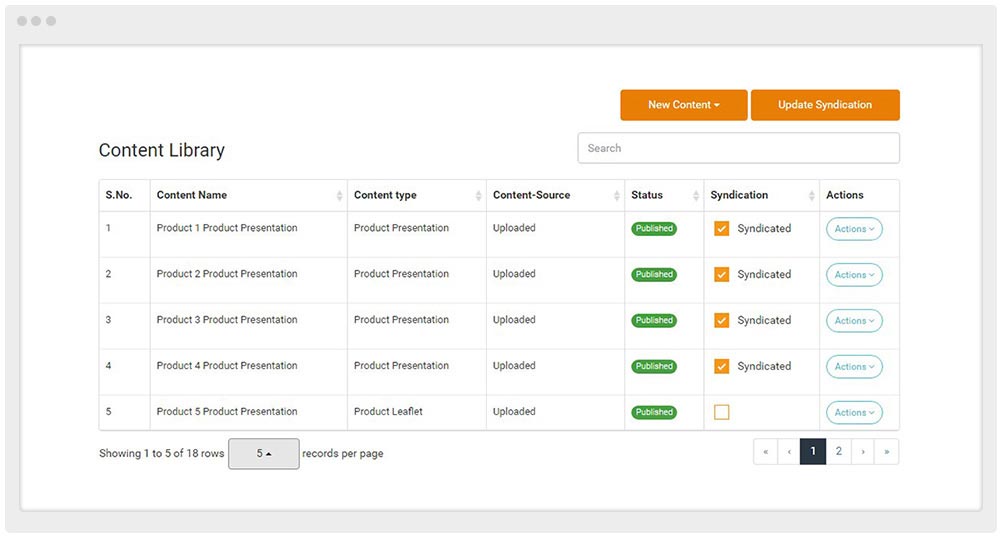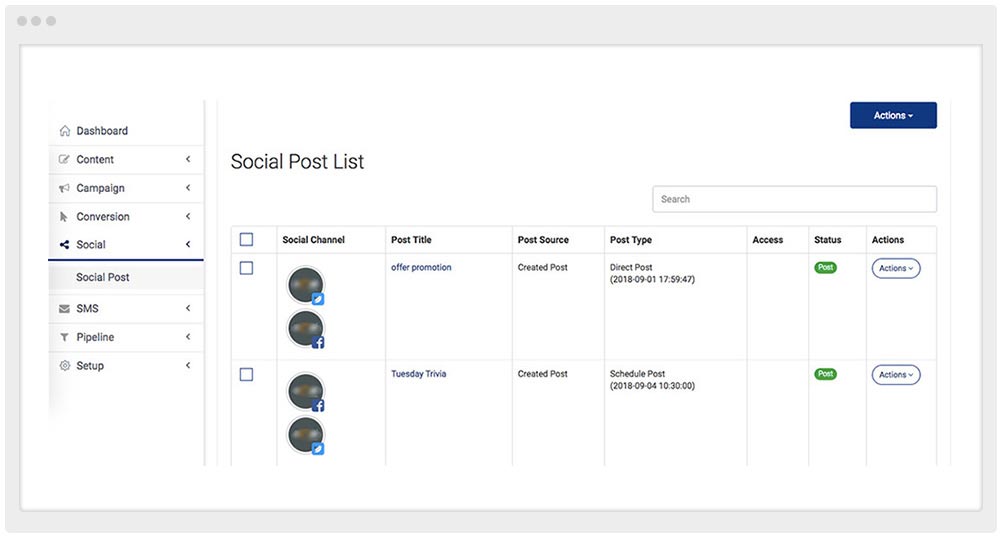 Social Media & WhatsApp Marketing
SalesPanda makes it easy to share and promote your content across popular social media channels like Facebook, Twitter, LinkedIn, and more. SalesPanda also allows to create posts for these channels, allowing you to maintain a presence and keep up your brand recall on these sites.
Lead & Pipeline Management
SalesPanda automatically captures leads via your engagement windows and CTAs to create a sales funnel. SalesPanda provides you with additional insights into your leads such as their conversion rates, source websites, and more!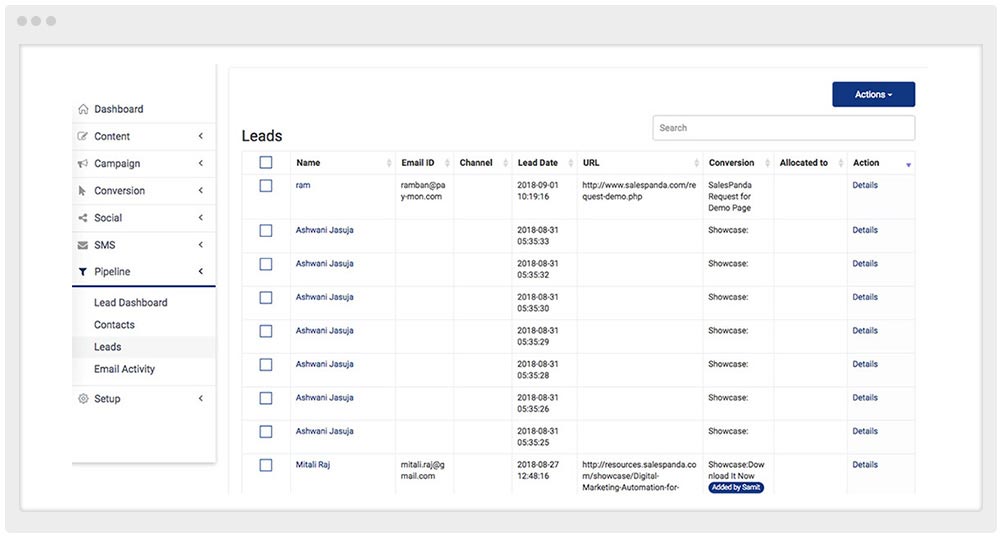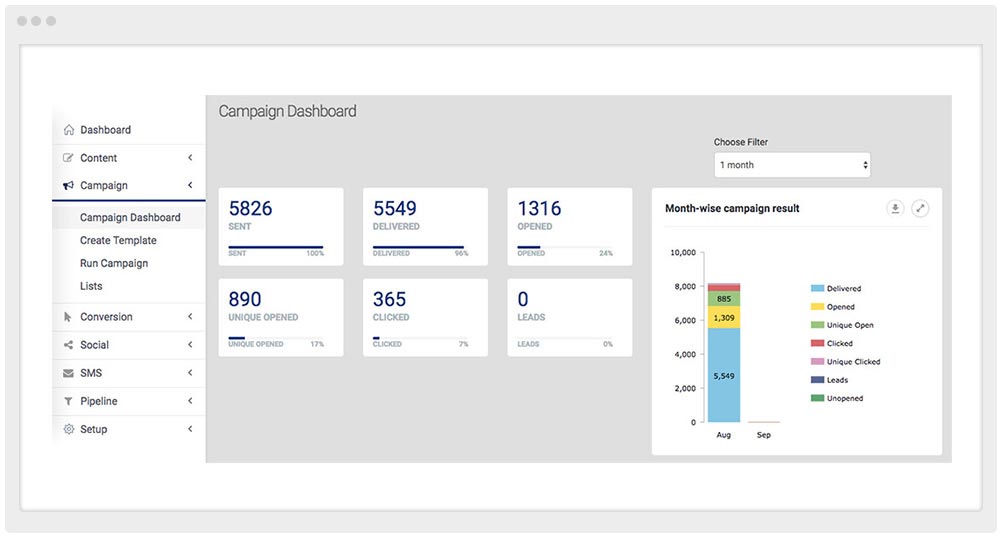 Analytics & Dashboard
The 'Campaign Dashboard' provides in-depth information on the e-mail campaigns you execute using SalesPanda. The dashboard provides you with comprehensive statistical information on e-mail clicks, opens and leads in the form of charts and graphs.
Request a Demo
Based on your industry and company needs, we'll revert back to you for a demo