Leverage Target Account marketing to reach and convert corporate clients.
Target select companies, create marketing collaterals, monitor hot leads, capture and manage your sales funnel, and much more in a single integrated Sales & Marketing Automation platform for B2B.
Content Marketing
Create and manage corporate collaterals such as brochures. case studies, and blogs using SalesPanda's in-built CMS. Display this content on your website and share it on social media to engage prospective customers.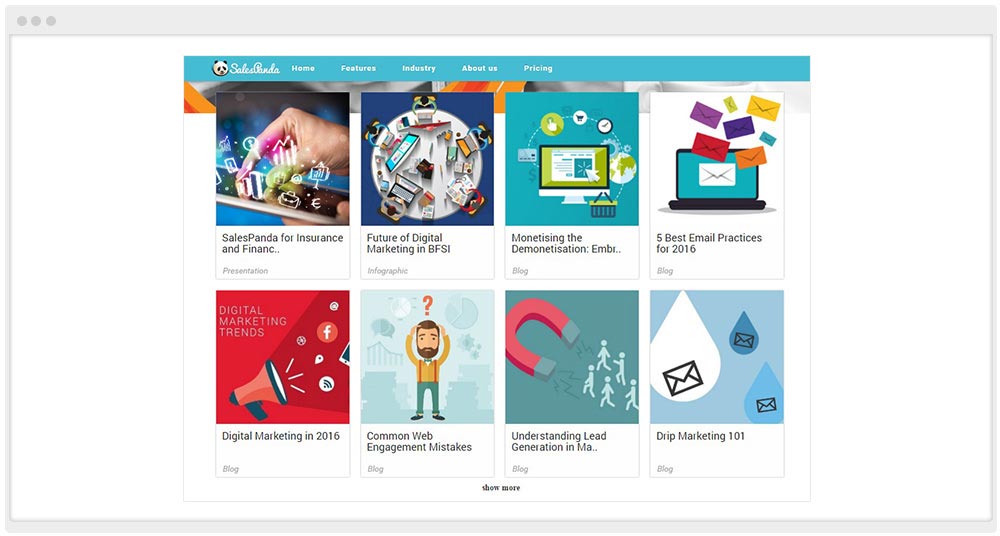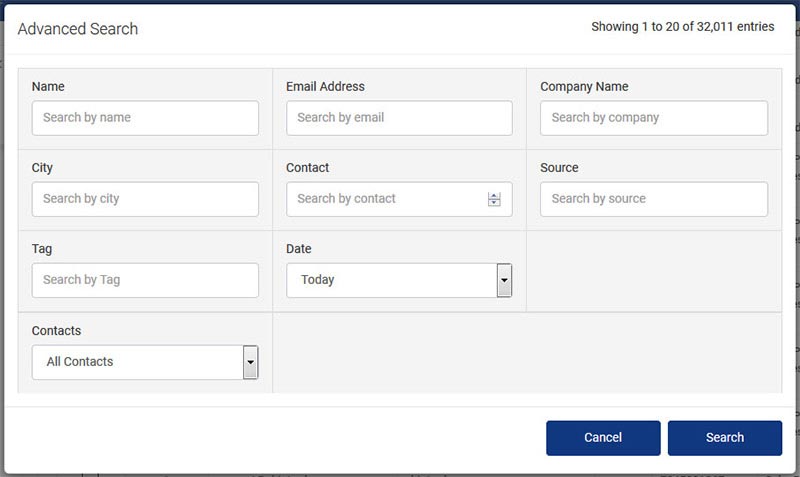 Account Based Marketing
SalesPanda is an integrated ABM platform to help you reach, engage and convert your target accounts. With features like website user activity tracking, lead scoring and hot lead tracking clients can run personalised segment-based campaigns to generate demand. With a dashboard for content, lead and website engagement you can analyse how target accounts and prospects are engaging across the campaign lifecycle.
Email Marketing
Create and run simple plain text emails or HTML eDMs alike with SalesPanda. SalesPanda allows you to create emails using its intuitive Email editing tool. You can then combine these with landing pages you have created to create a complete Email campaign built to engage and capture prospects.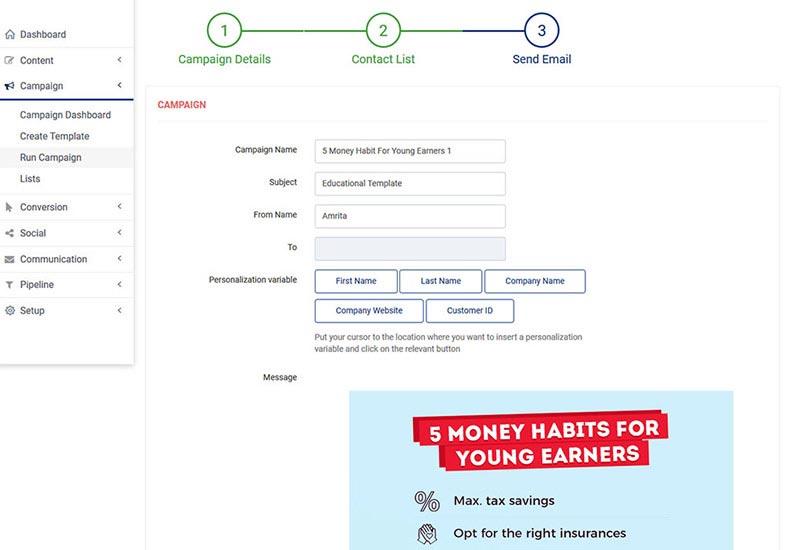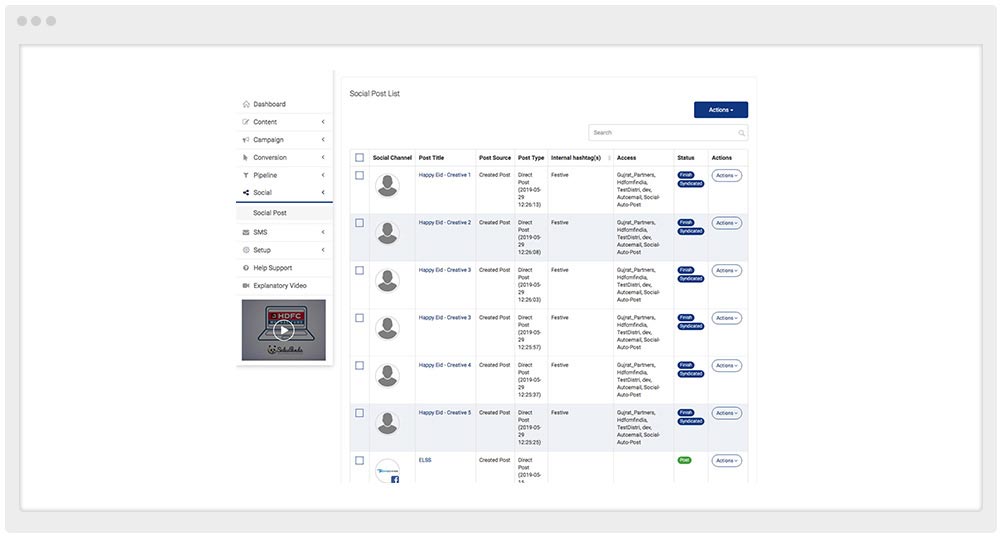 Social Media Marketing
SalesPanda makes it easy to share and promote your content across popular social media channels like Facebook, Twitter, LinkedIn, and more. SalesPanda also allows to create posts for these channels, allowing you to maintain a presence and keep up your brand recall across.
Pipeline & Lead Management
When it comes to pipeline management, SalesPanda's lead management platform acts as a repository for all the leads and contacts you have acquired through your digital marketing efforts. SalesPanda automatically captures leads via your engagement windows and CTAs to create a sales funnel. SalesPanda provides you with additional insights into your leads such as their conversion rates, source websites, and more!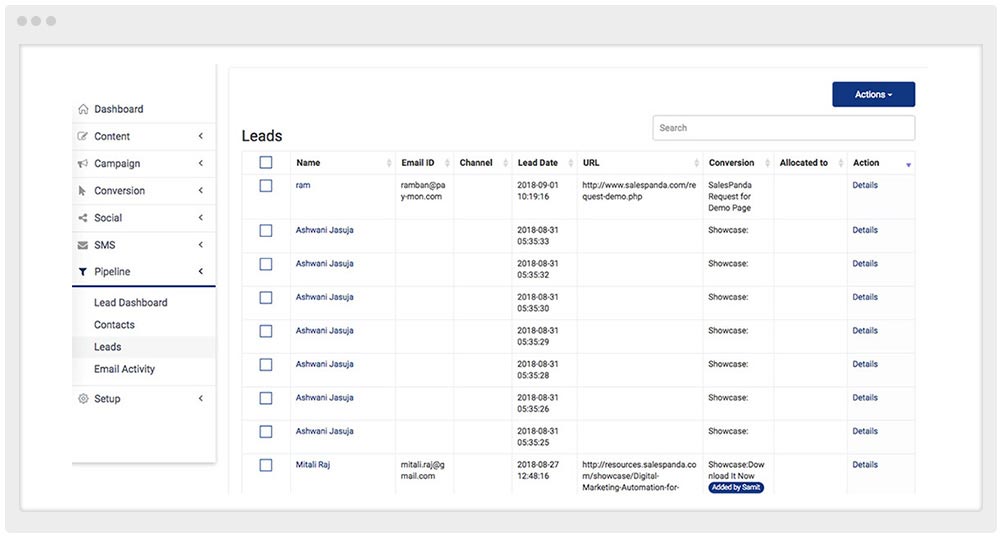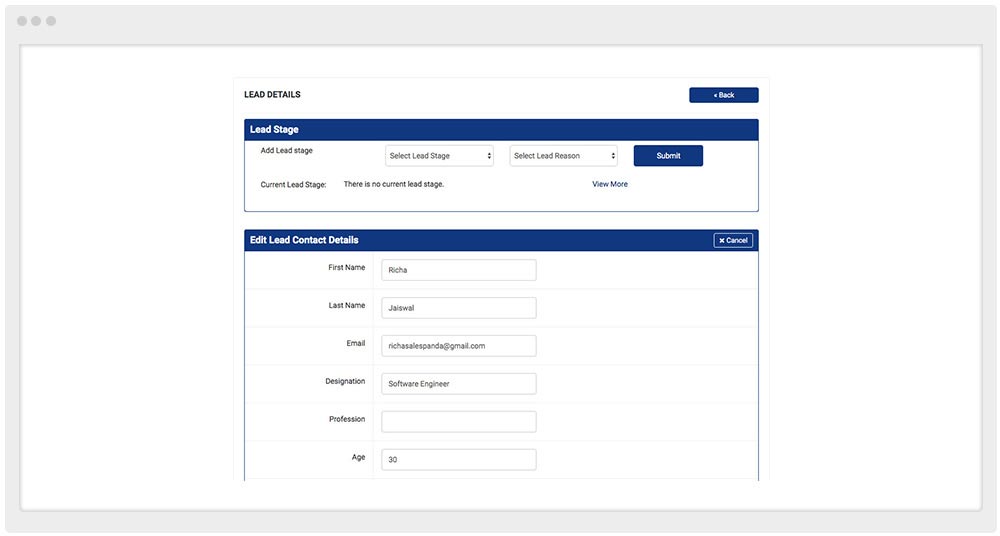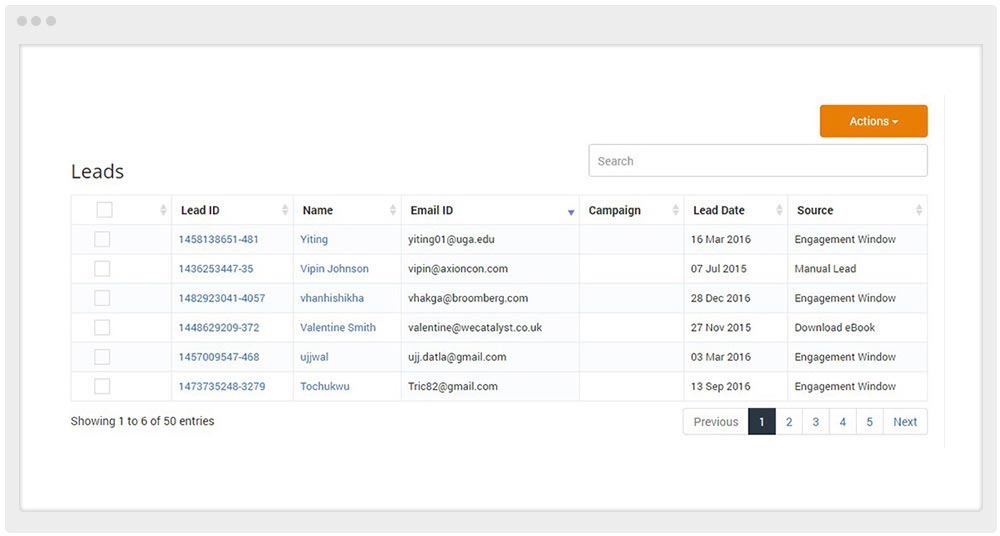 Website & Hot Lead Tracking
SalesPanda is one of the only automation tools to implement a fully functioning Website and Hot Lead Tracking feature. This essentially allows you to keep track of visitors to your website, and notifies you of subsequent visits or actions they take. When combined with SalesPanda's Lead Scoring feature, you have a powerful tool in your hands that lets you know the ideal times to contact interested prospects with a deal!
Analytics & Dashboard
The Dashboard provides in-depth information on the campaigns you execute using SalesPanda. The dashboard provides you with comprehensive statistical information on e-mail clicks, opens and leads in the form of charts and graphs. Lead Analytics provides you in-depth information on the quality of the leads you obtain from SalesPanda.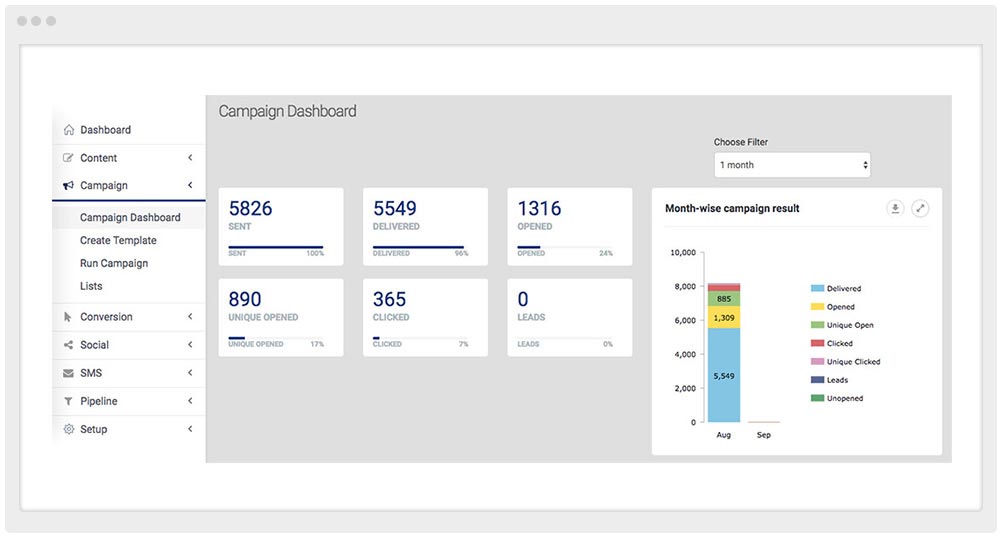 Request a Demo
Based on your industry and company needs, we'll revert back to you for a demo