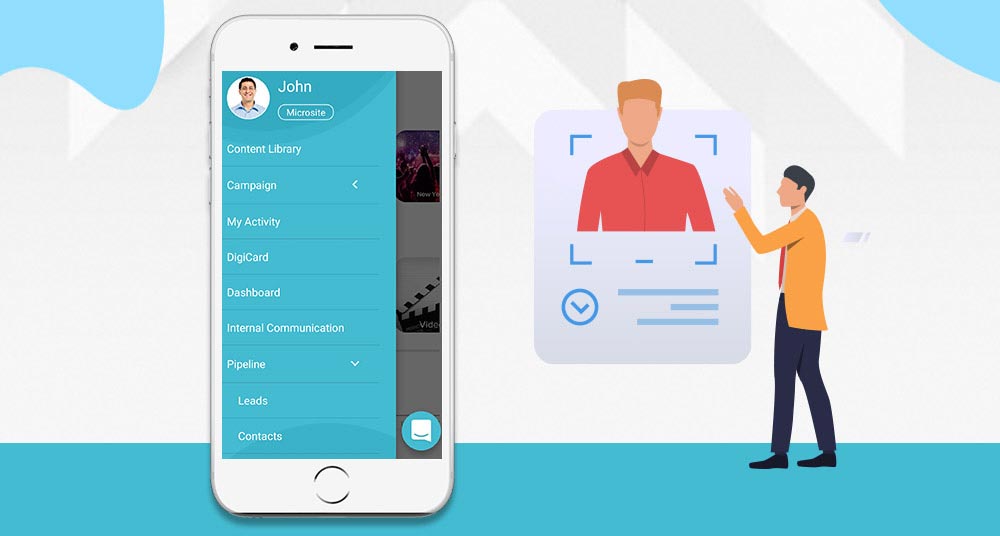 CRM FOR PARTNERS
SalesPanda platform can be used as a CRM by the sales teams as well. It is easy to use and customizable CRM that enables the users to understand their target audience's activity across multiple platforms. The team members can track and complete their activities and also assign them among themselves.
Activity Tracking for each visitor
SalesPanda can organize the contact information of all the leads and their activity details in one place, giving the user all the pertinent details of the customer in a single window. Subsequent visits from these leads and any new information gained during the visitors' activities on the microsite are also added to this window, giving the user their collated historical activity. This helps the channel partner user to understand the type of solution the visitor might be interested in and thus can assist them to serve them better.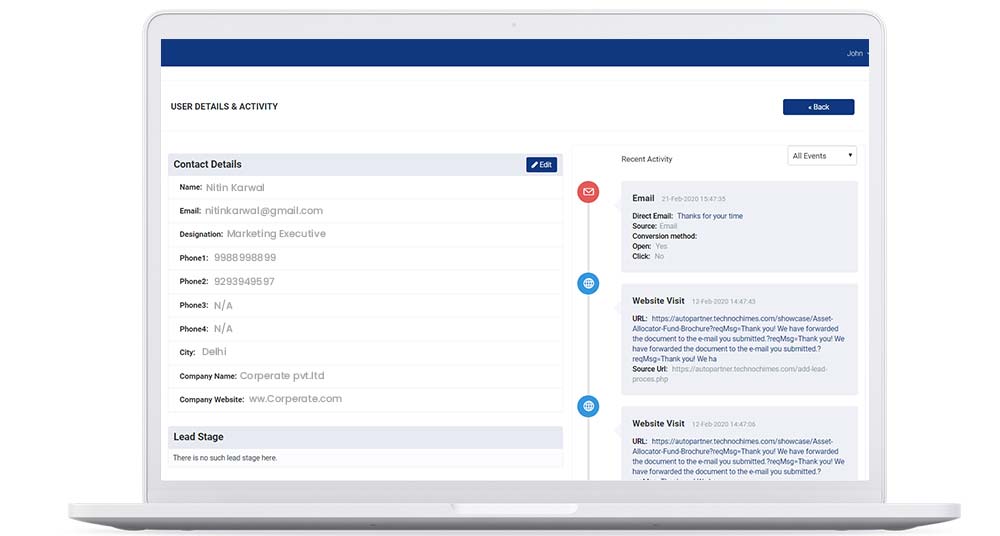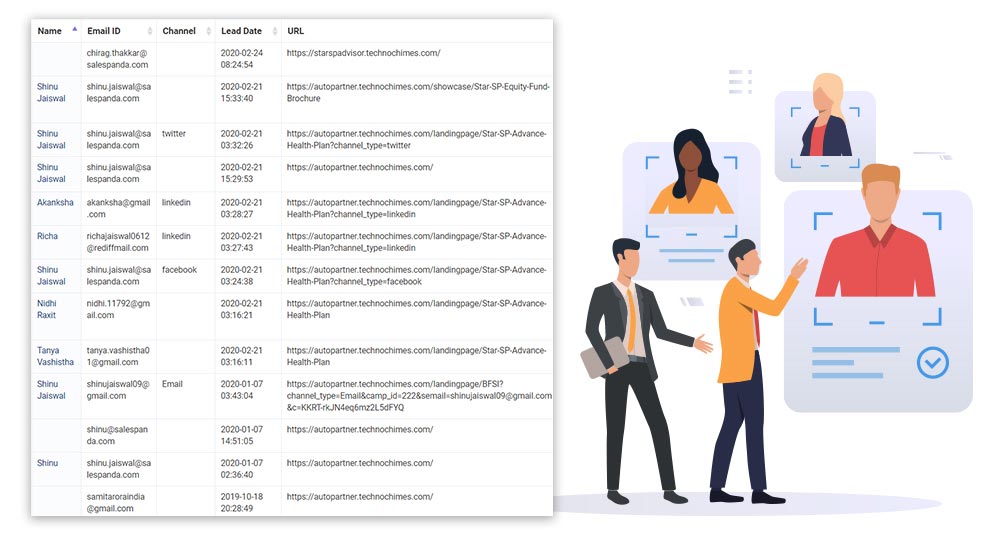 Lead Management
SalesPanda's lead management platform acts as a repository for all the leads captured digitally including social media marketing, email campaigns, landing pages, etc. Any information entered into the forms and fields found in these elements is automatically captured by SalesPanda into its lead management system. These details coupled with the analytics engine allows users to nurture leads.
Contact Management
SalesPanda enables users to add or update records, search or sort against specific filters, create contact lists, and more. Get the contacts enriched with extra business information to use for various campaigns. Download or add remarks to multiple contacts and store extra information to keep with these contacts.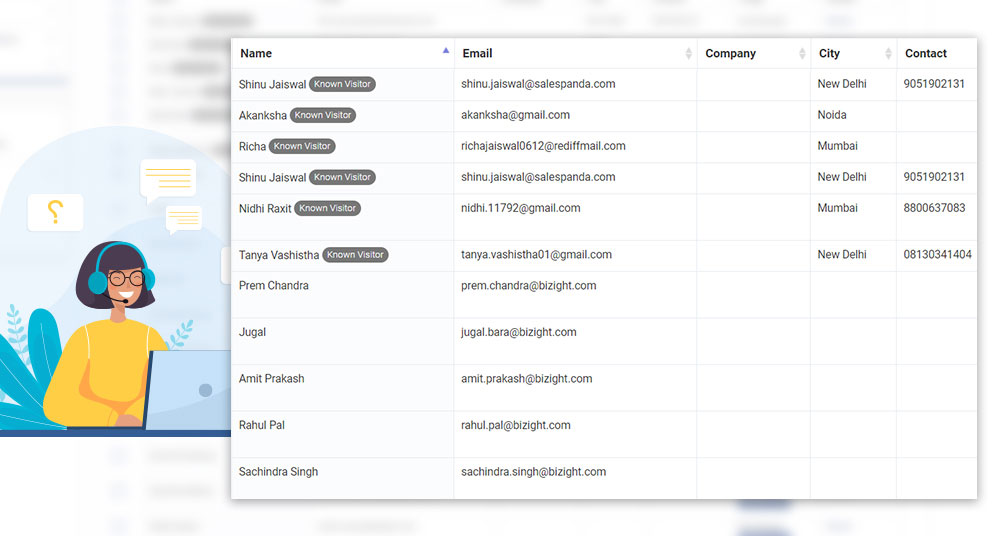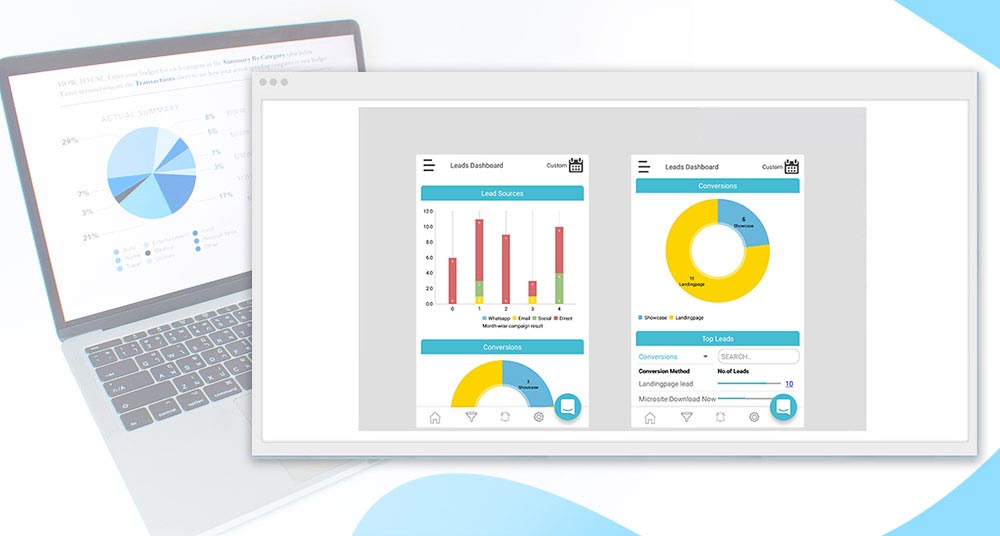 Lead Analytics
The lead analytics provides users with essential business insights like the major source of lead generation and conversion rates. This helps the users to make better-informed business decisions about their lead generation mechanism. The graphical and statistical data gives a dynamic view which makes interpreting data very easy.
Request a Demo
Based on your industry and company needs, we'll revert back to you for a demo